On january 15th 2011 in the afternoon we arrived in Srirangam isle near Tricy
I think : what a rich people is who can built these temple and eat at the same time!!!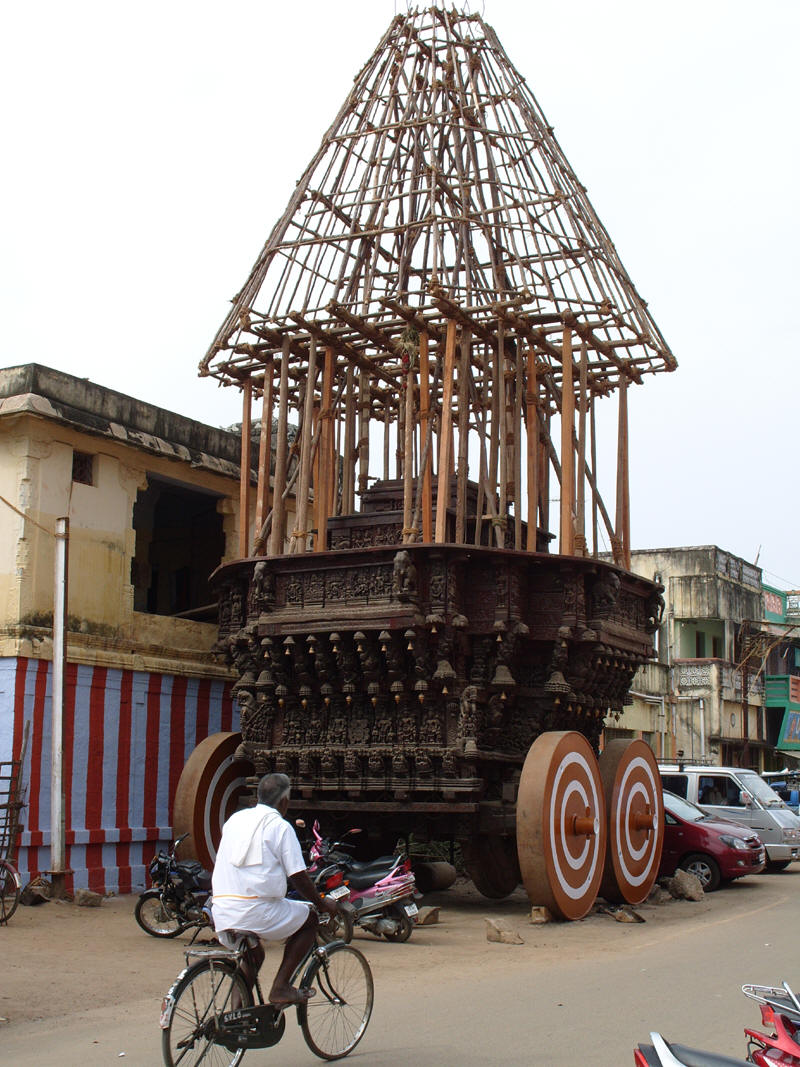 This is for a chariot procession for once a year!
main entry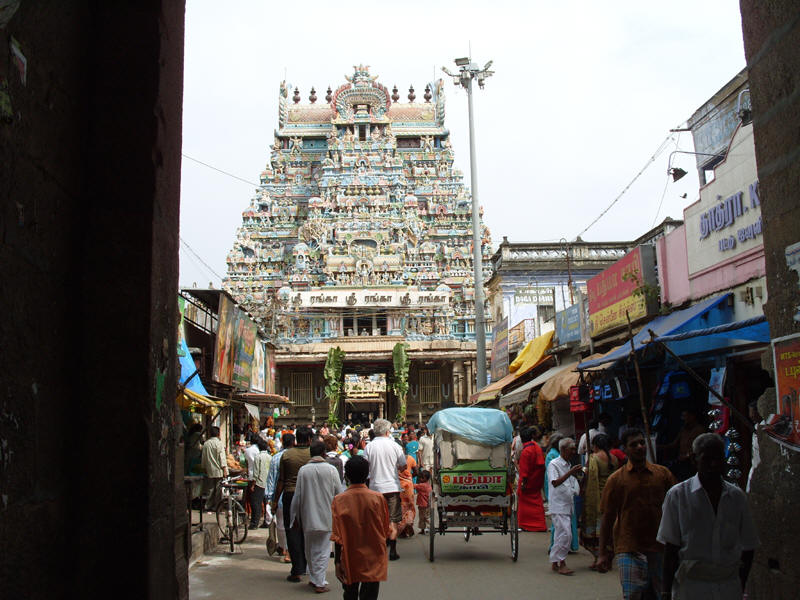 The Sri Ranganathaswamy Temple in Srirangam, Tiruchirapalli, Tamil Nadu, India is a Hindu temple dedicated to Lord Ranganatha, a reclining form of Lord Vishnu. It is the first and foremost among the 108 Divya Desams, the holy abodes of Lord Vishnu. It is also considered to be one among the eight Svayam Vyakta Ksetras ("self-manifested shrines") of Lord Vishnu.[1]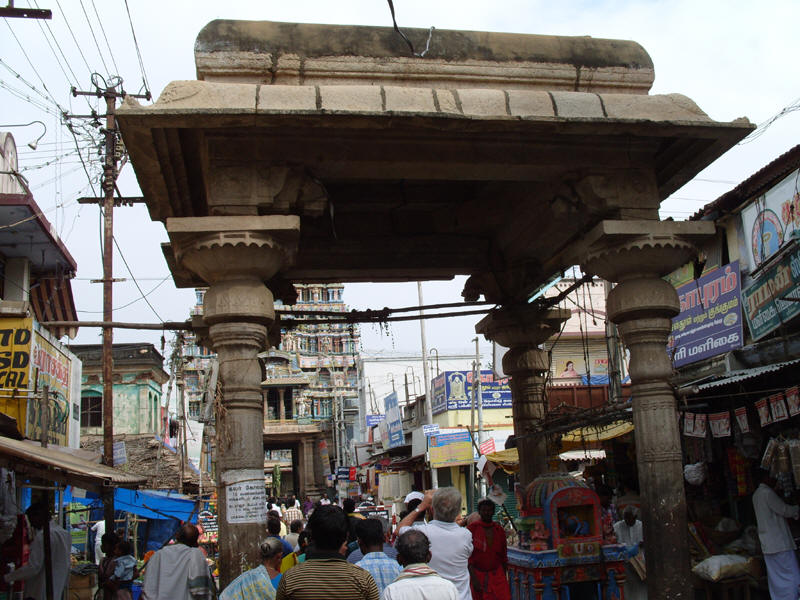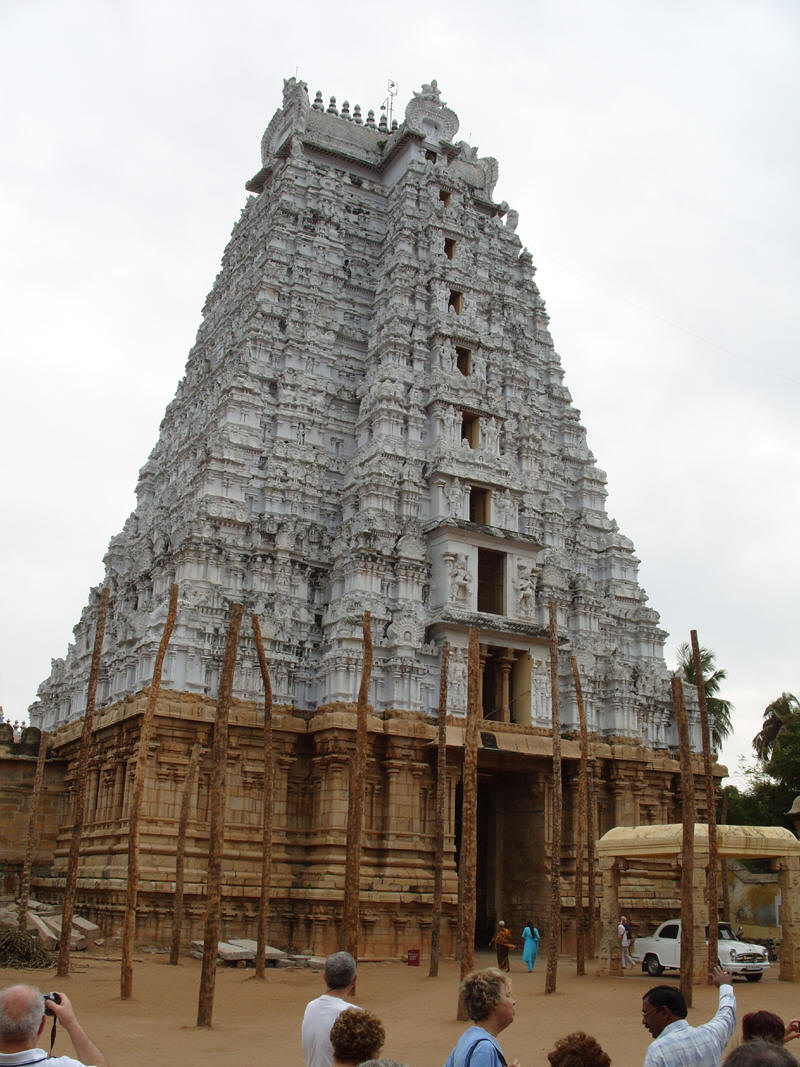 Srirangam temple is often listed as the largest functioning Hindu temple in the world (Angkor Wat being the largest non-functioning temple). The temple occupies an area of 156 acres (631,000 m²) with a perimeter of 4,116m (10,710 feet) making it the largest temple in India[2] and one of the largest religious complexes in the world. The temple is enclosed by 7 concentric walls (termed prakarams or mathil suvar) with a total length of 32,592 feet or over six miles. These walls are enclosed by 21 Gopurams. The space within the outer two prakarams is occupied by several shops, restaurants and flower stalls. For this reason, other massive Hindu temples like Chidambaram (Nataraja swamy Temple), Tiruvannamalai (Annamalaiyar temple),Meenakshi Amman Temple, Tirunelveli Nellaiappar Temple claim to be the biggest Hindu temples (Note - all these magnificent temples are entirely dedicated for the religious rituals and are "massive" in every sense of the word - size, grandeur and the accompanying traditions).
Vellai Gopuram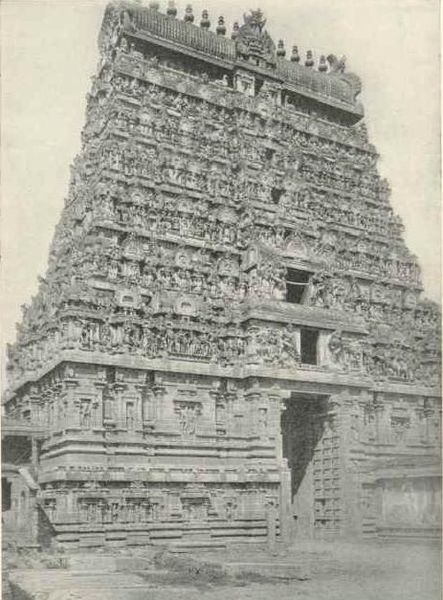 in 1909 it was so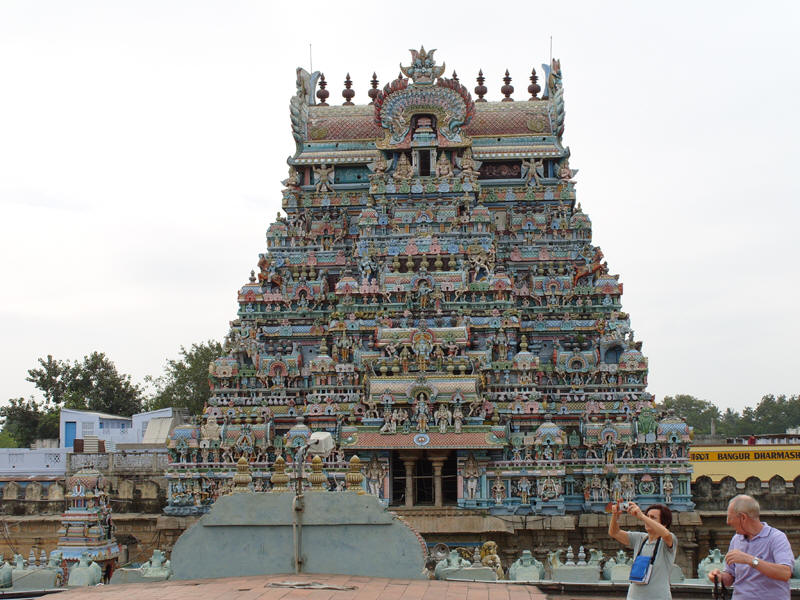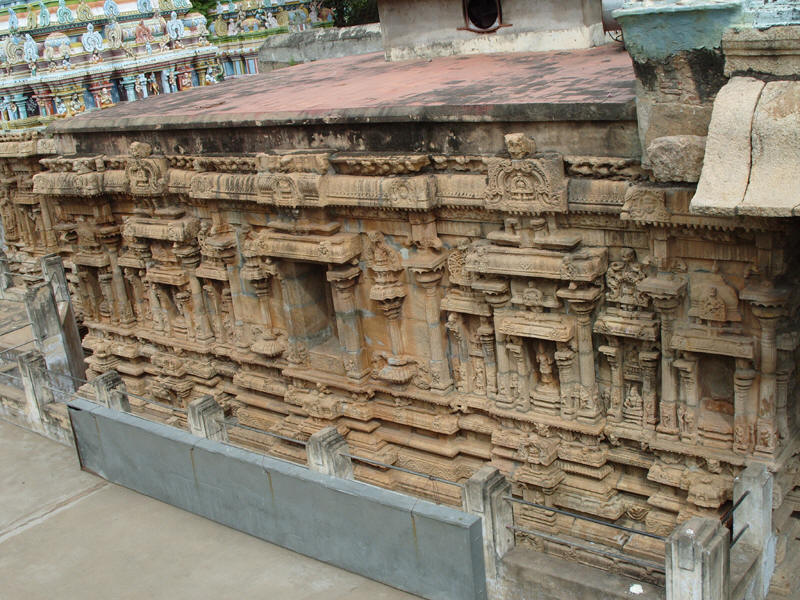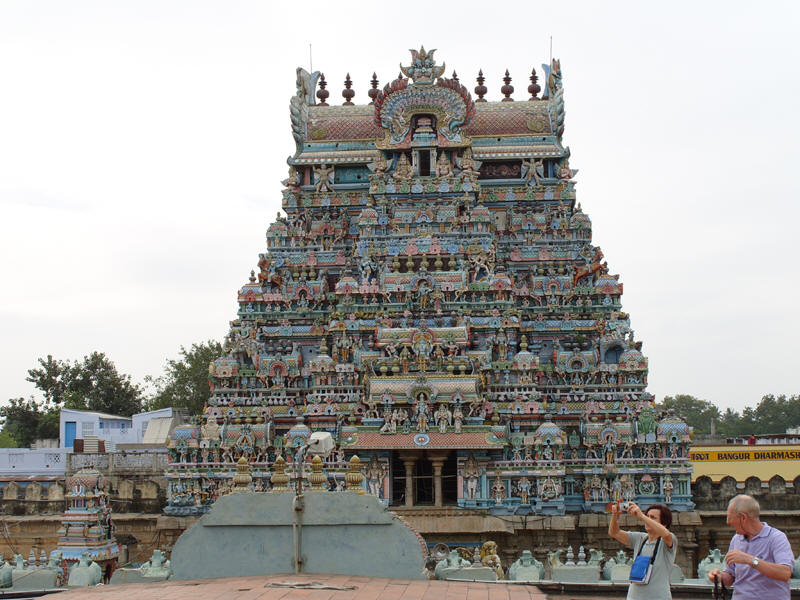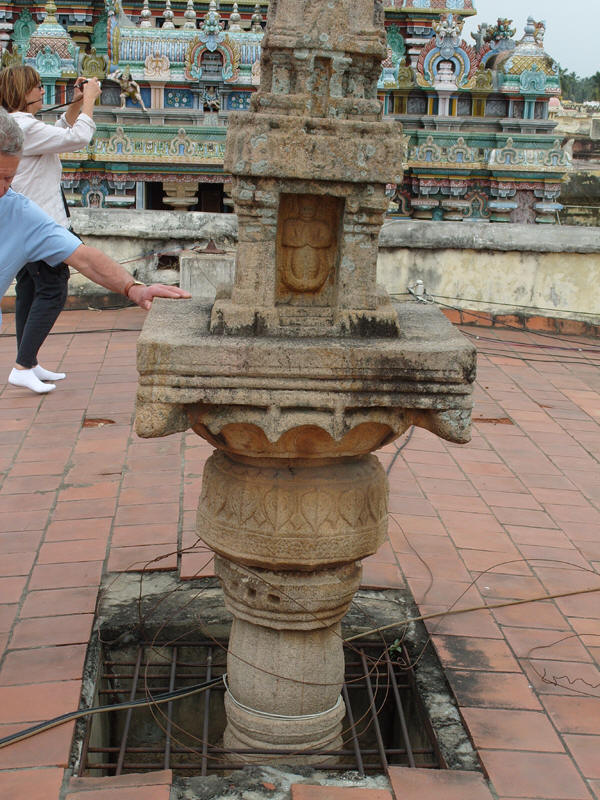 this is the column starting from first floor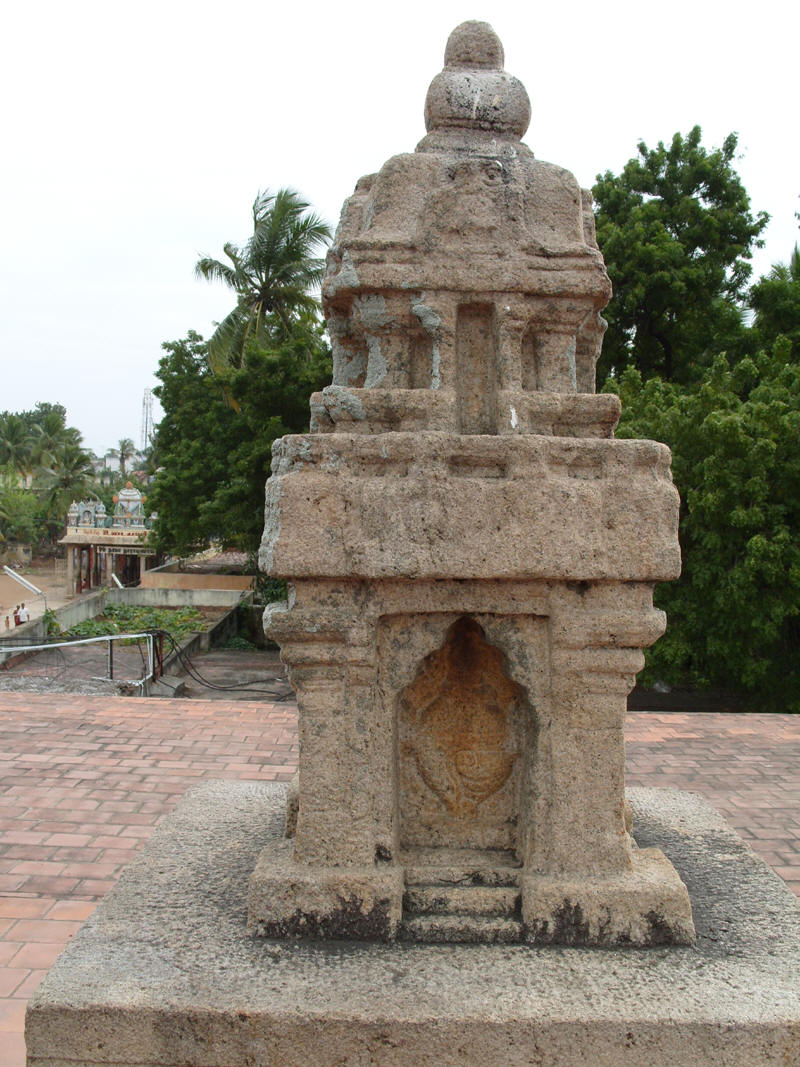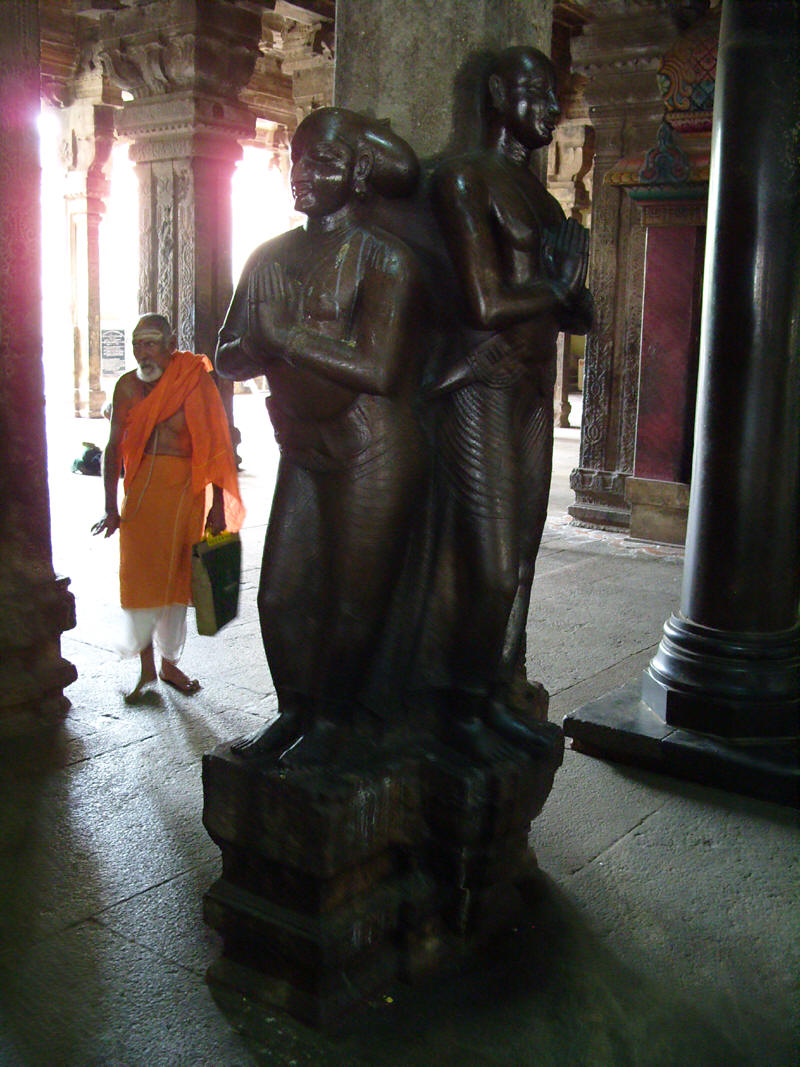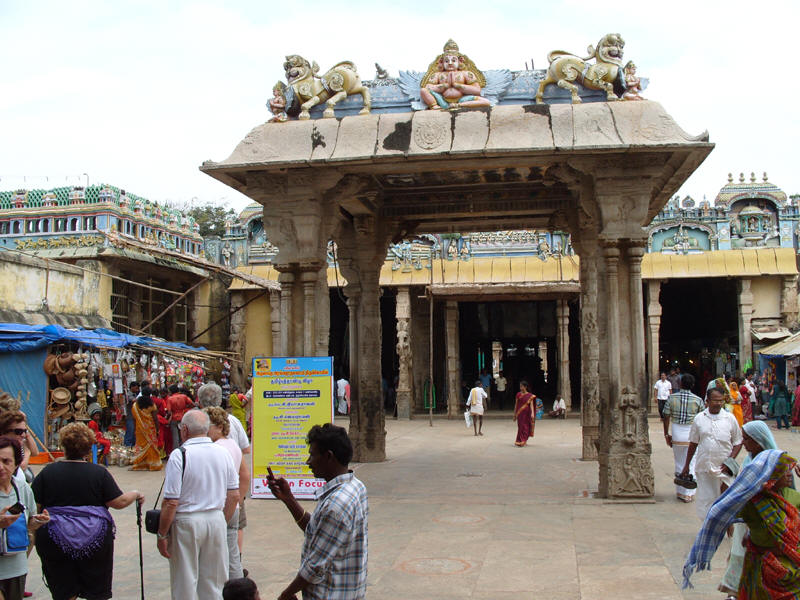 this is Thiruvanaikaval
Thiruvanaikaval
is a famous
Shiva
temple in

Tiruchirapalli

(Trichy), located in the state of

Tamil Nadu,
India
. The temple was built by
Kocengannan
(Kochenga Chola), one of the
Early Cholas
, around 1,800 years ago.

Thiruvanaikal is one of the five major
Shiva Temples of Tamil Nadu
representing the
Mahābhūta
or five great elements; this temple represents the element of
water
, or

neer

in
Tamil
. The other Panchabhoota Sthalams are located at
Chidambaram
(sky/ space),
Kalahasti
(wind),
Tiruvannamalai
(fire) and
Kanchipuram
(earth)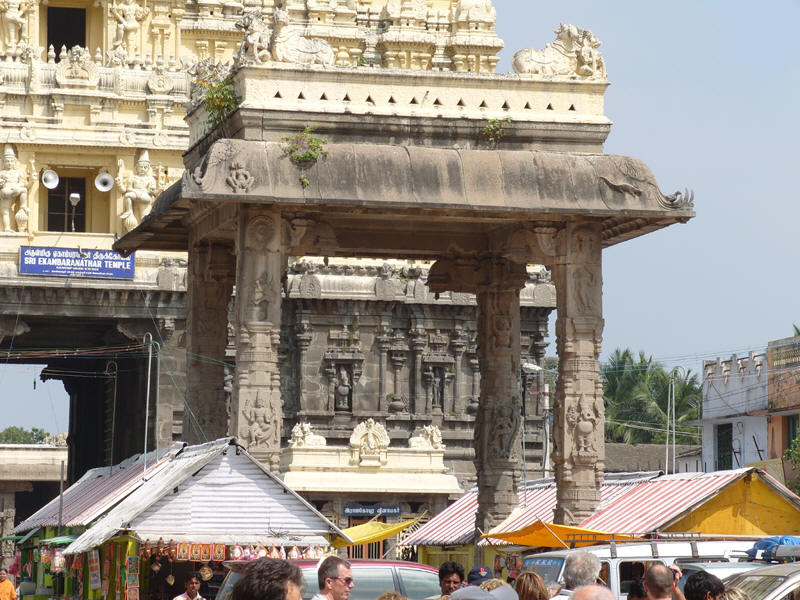 shri rangnathar temple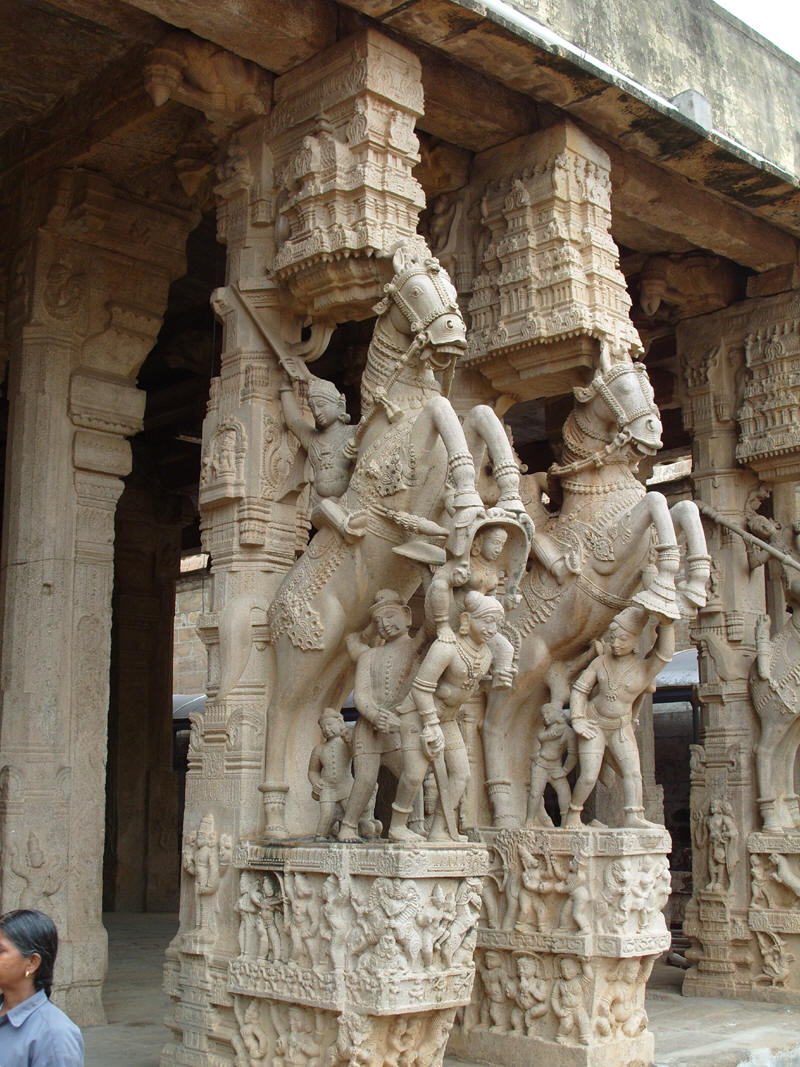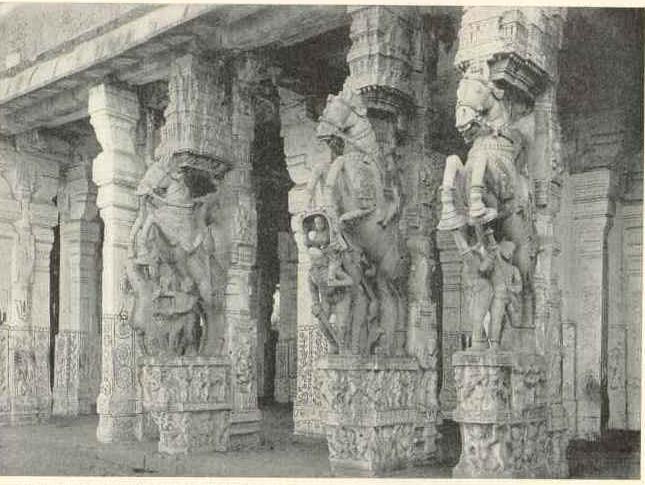 in 1909 Srirangam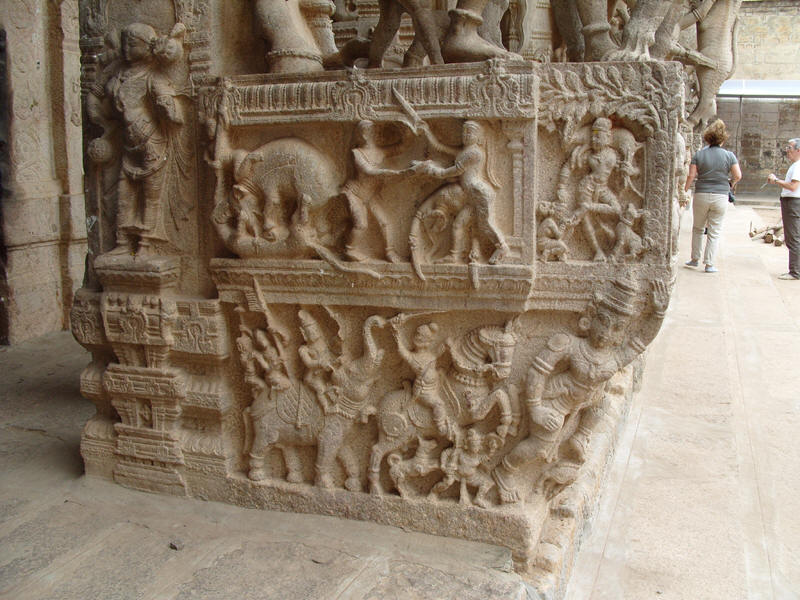 Tempio di Srirangam - la sala dei 262 pilastri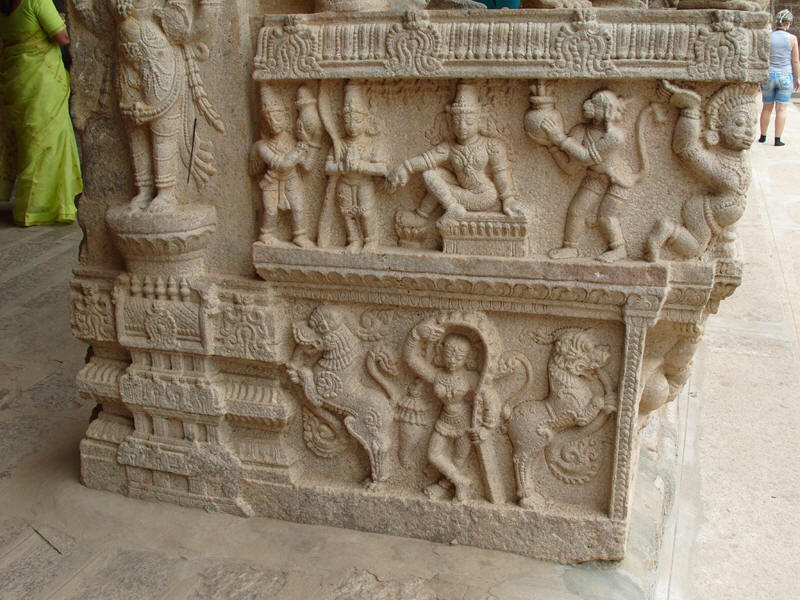 all granite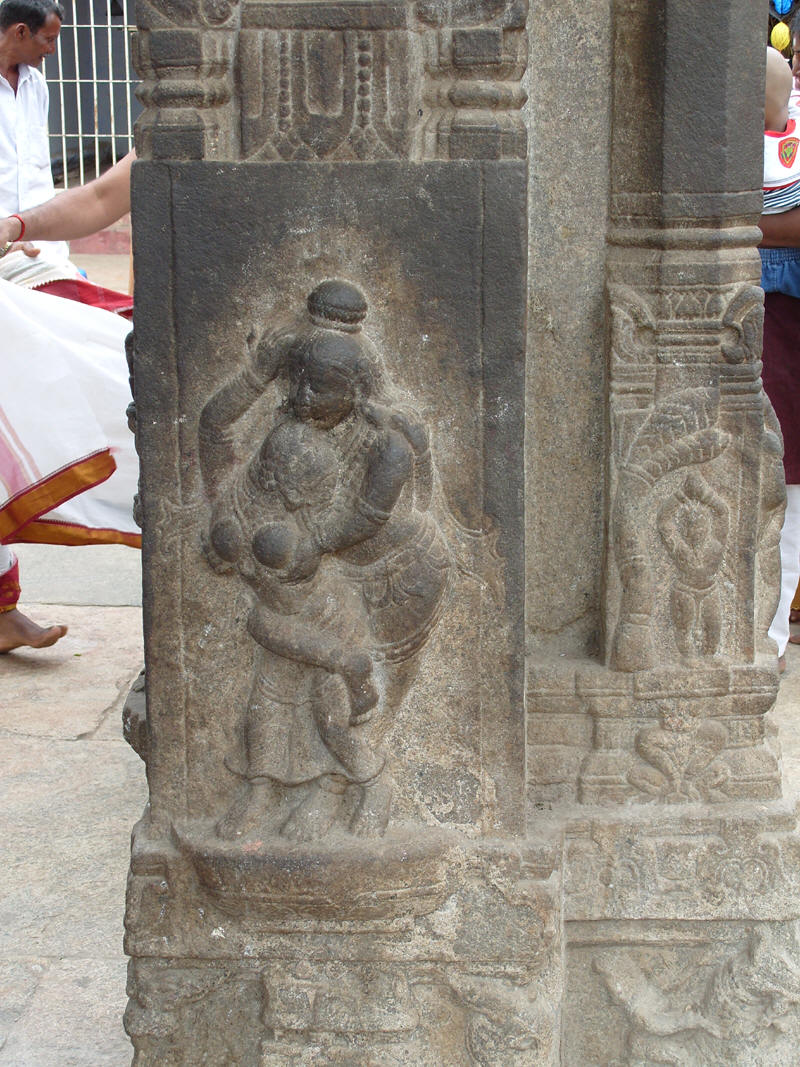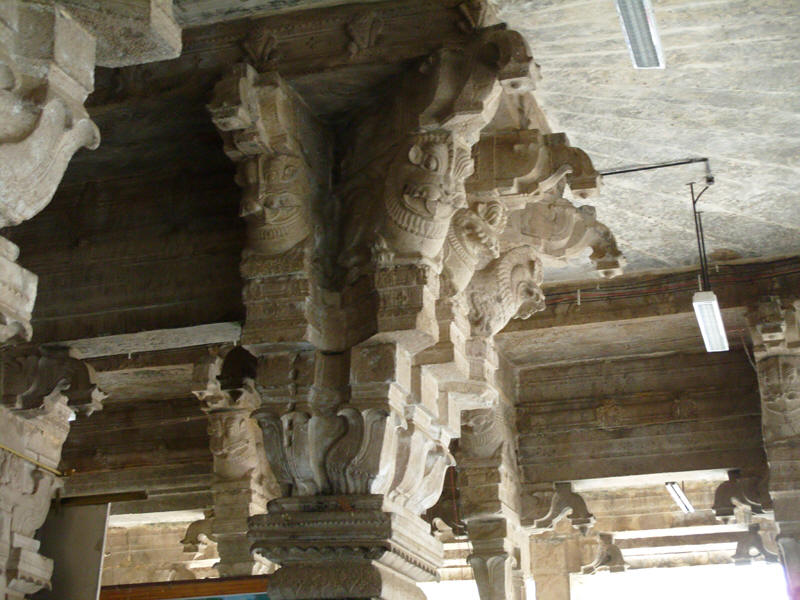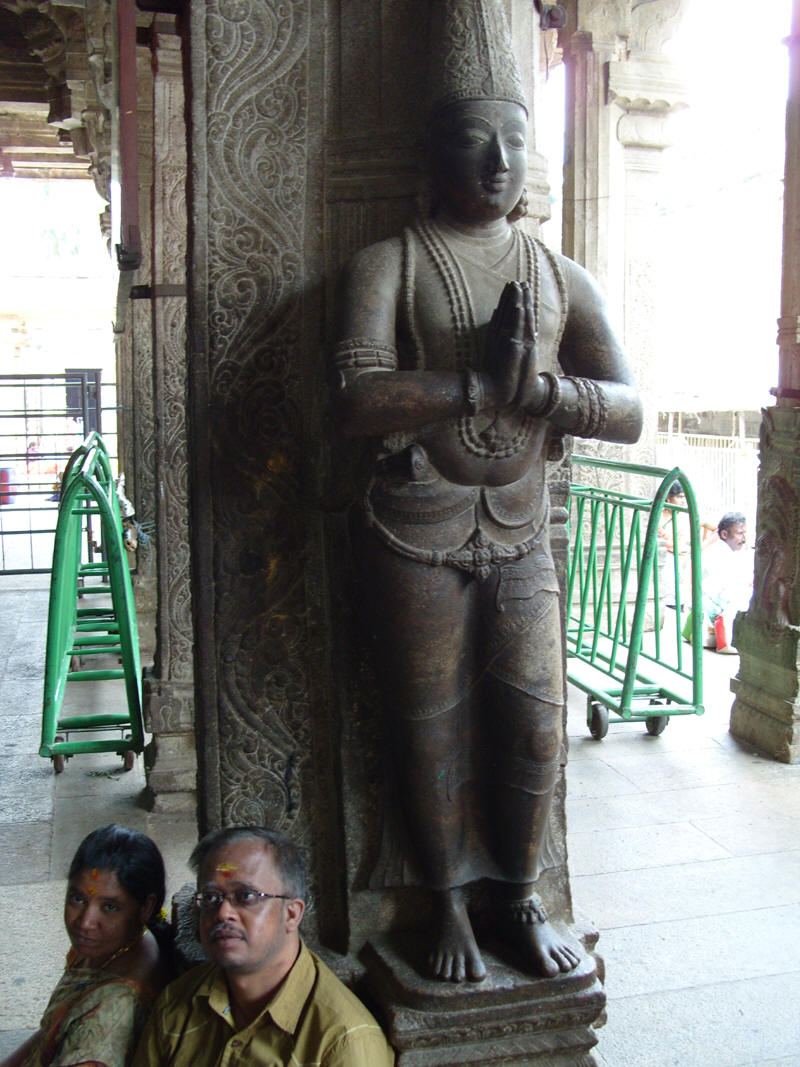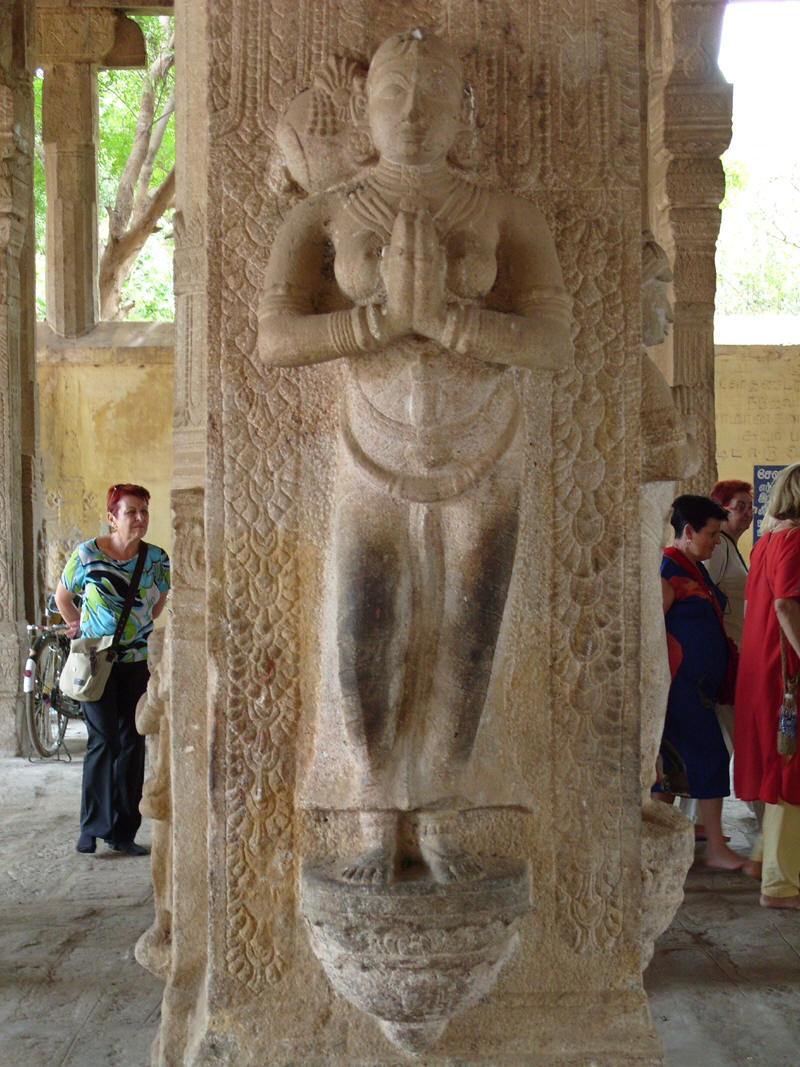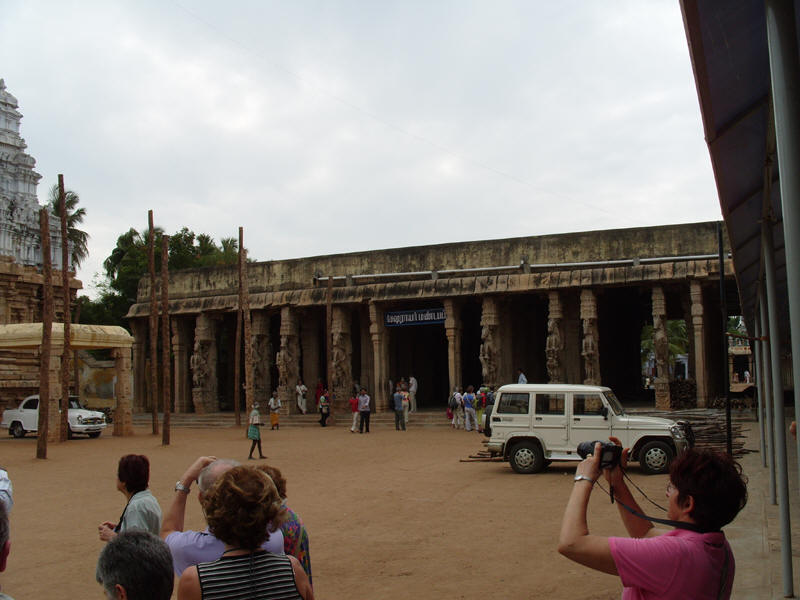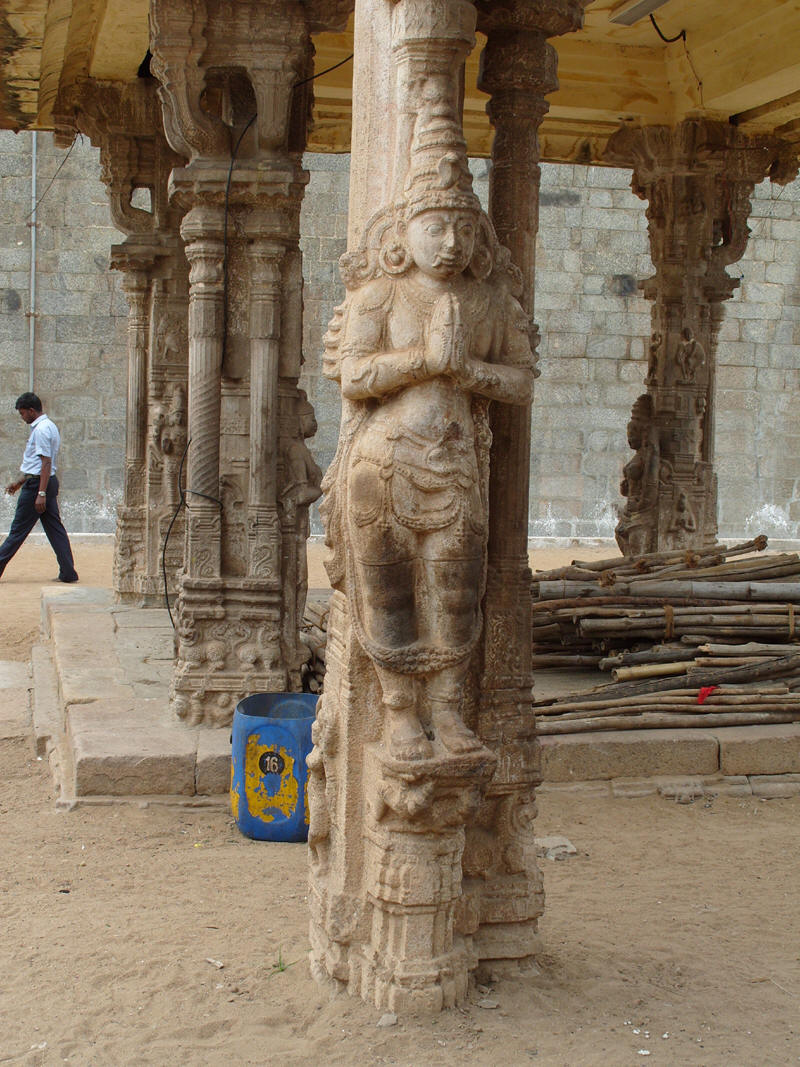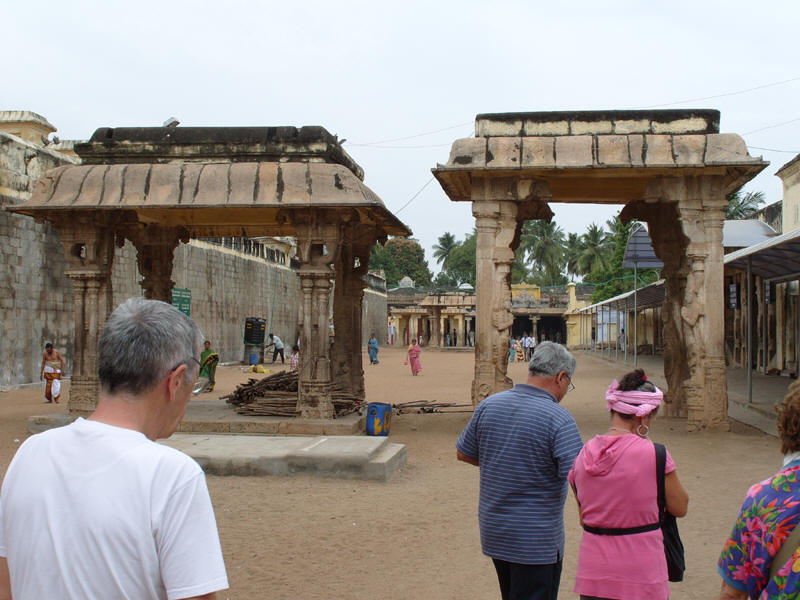 main gate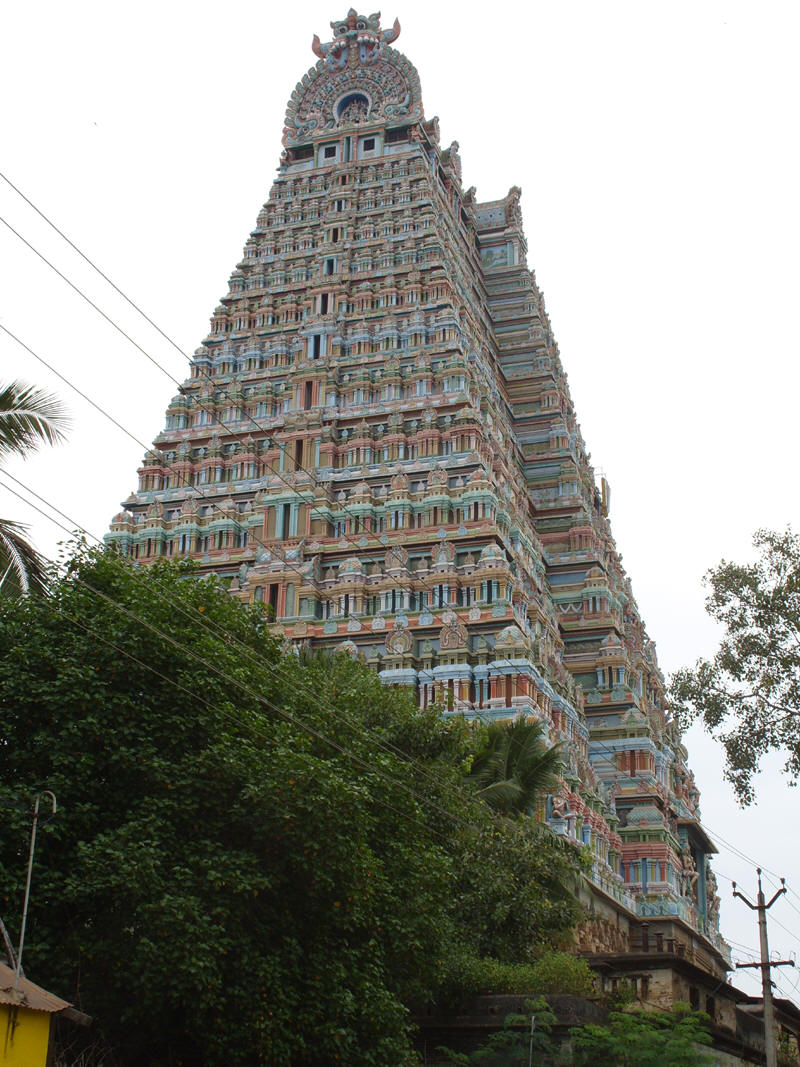 a hour later we go up to the rock fort temple over the town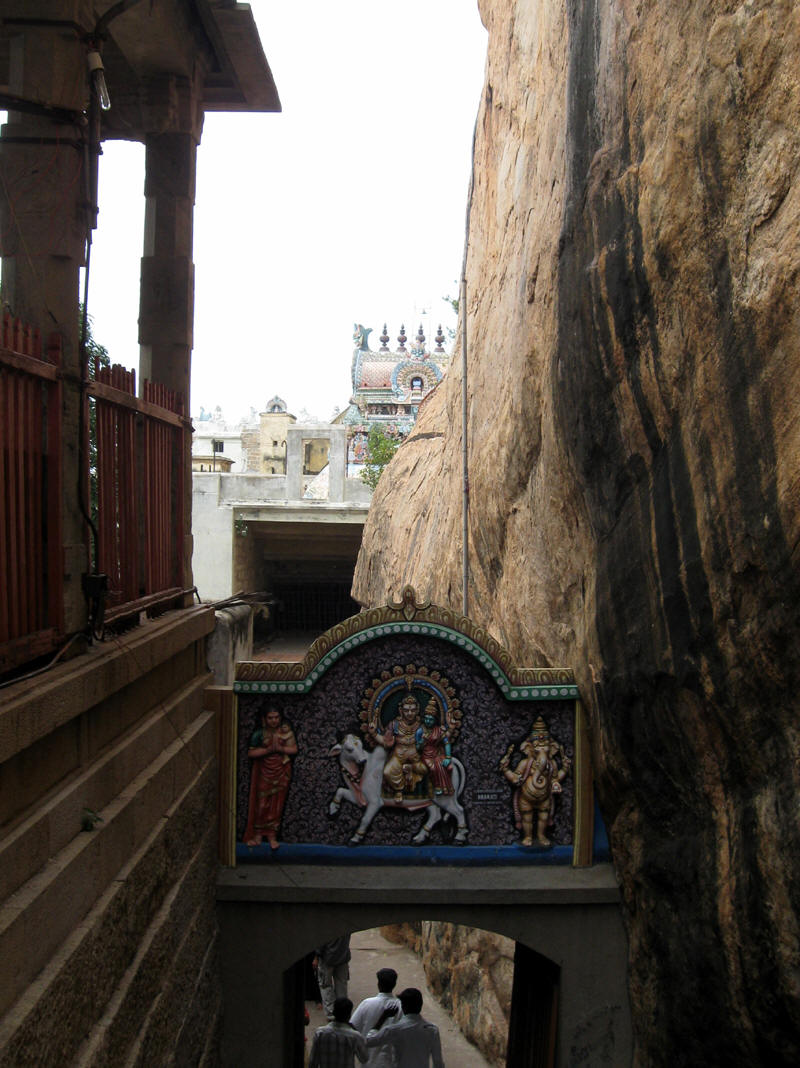 (Wilma Malucelli's photo)
The oldest structure in the fort is a cave temple built by Pallavas in 580 AD.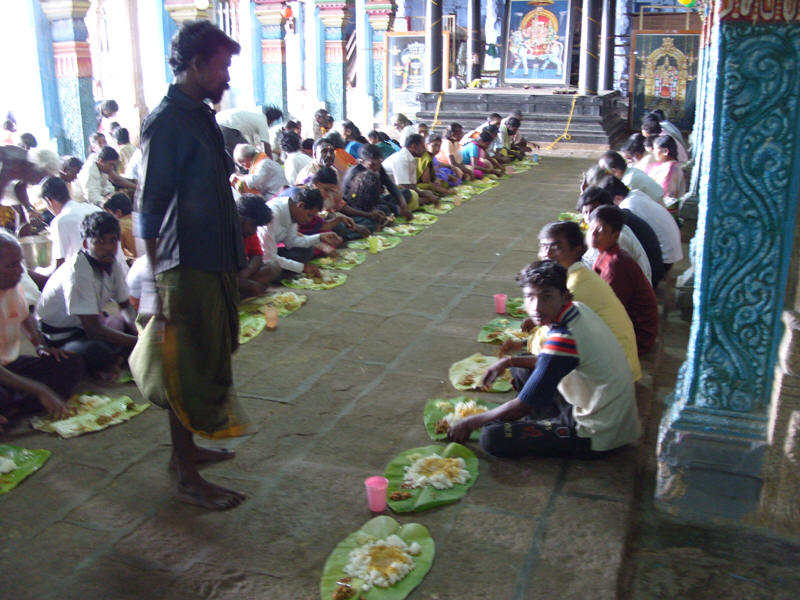 Halfway up is the Sri Thayumanaswamy Temple, dedicated to Lord Shiva. It has a 100-pillared hall, and a Vimana, covered with gold.
it was hot weather and walking up help me to belive in Ganesh......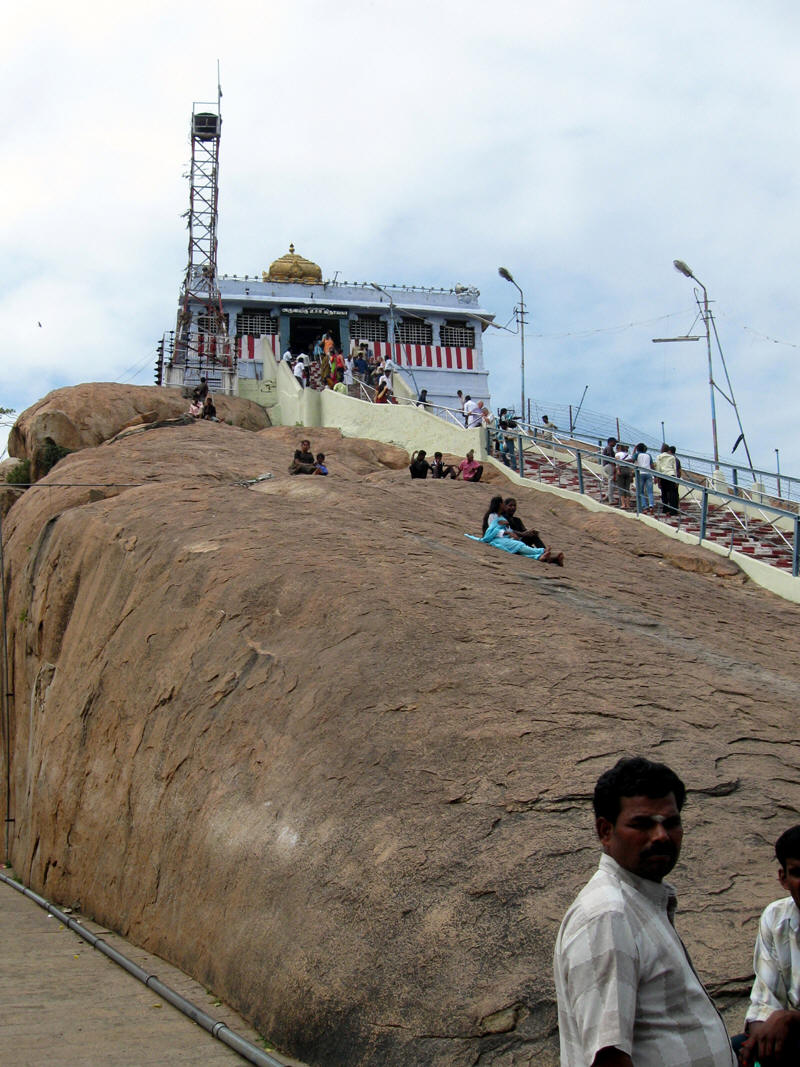 (Wilma Malucelli's photo)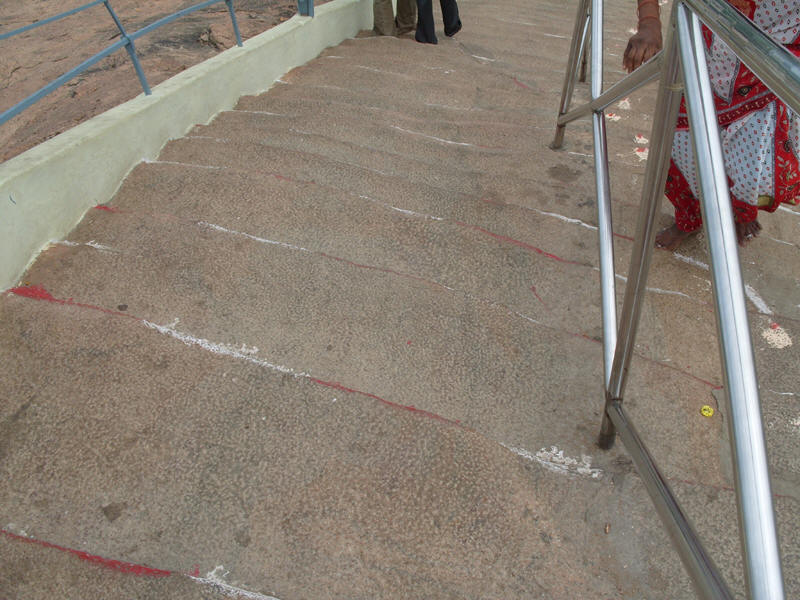 steps are very different each other and give to stair an incredible effect of harmony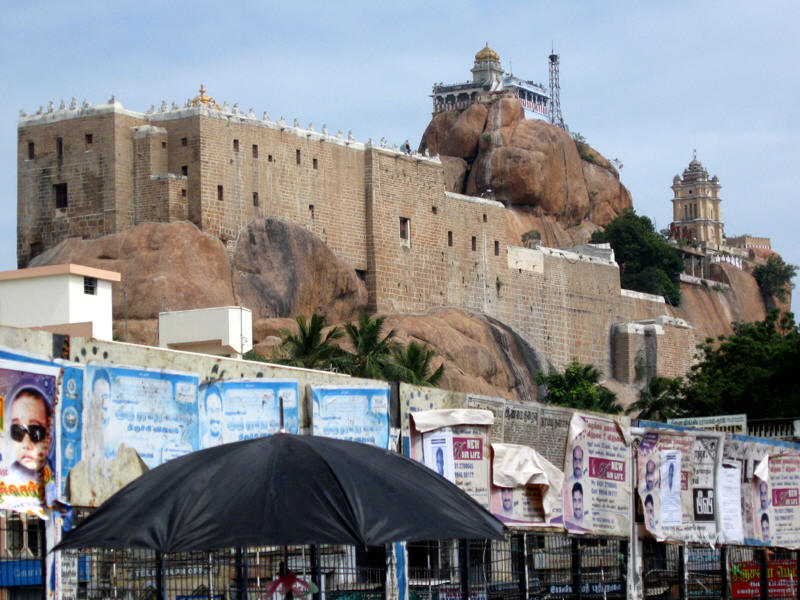 (Wilma Malucelli's photo)
the Ucchi Pillayar Temple at the top of the hill, dedicated to Lord Ganesha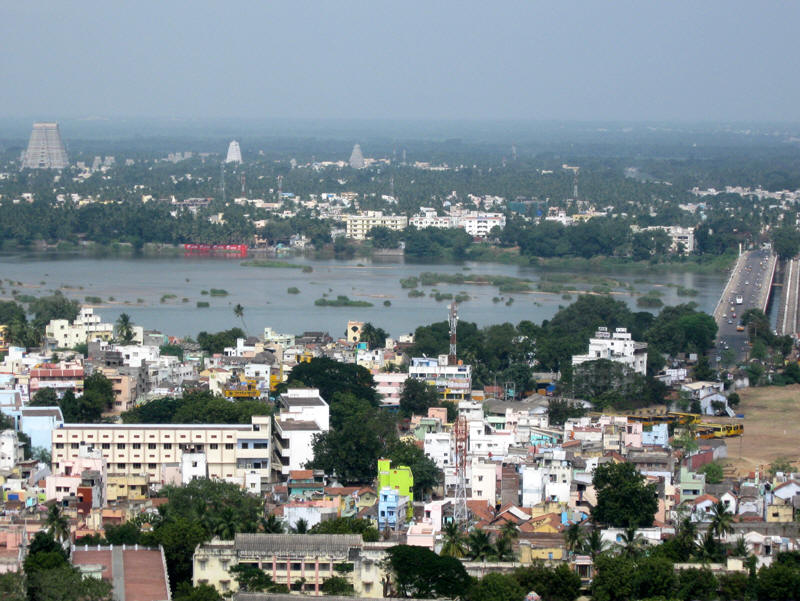 (Wilma Malucelli's photo)
and here we are inside!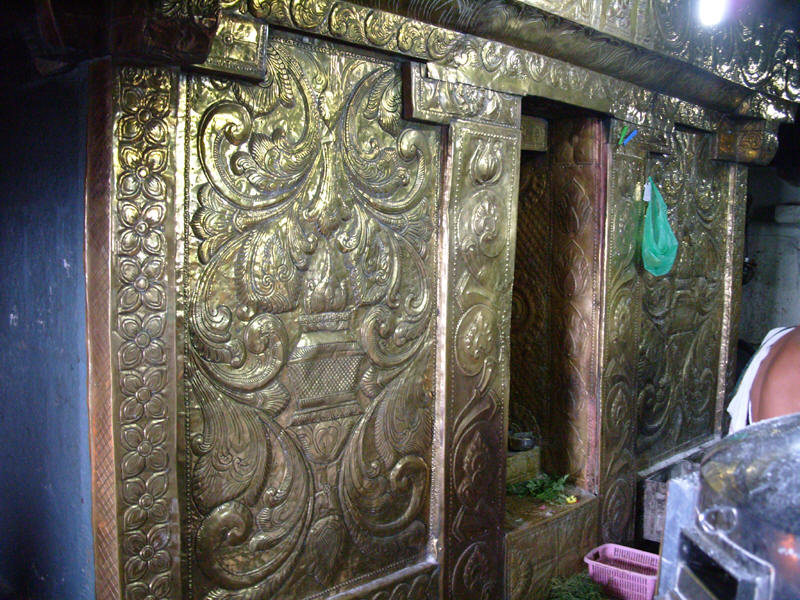 Although he is known by many other attributes, Ganesha's elephant head makes him easy to identify Ganesha is widely revered as the Remover of Obstacles[10] and more generally as Lord of Beginnings and Lord of Obstacles patron of arts and sciences, and thedeva of intellect and wisdom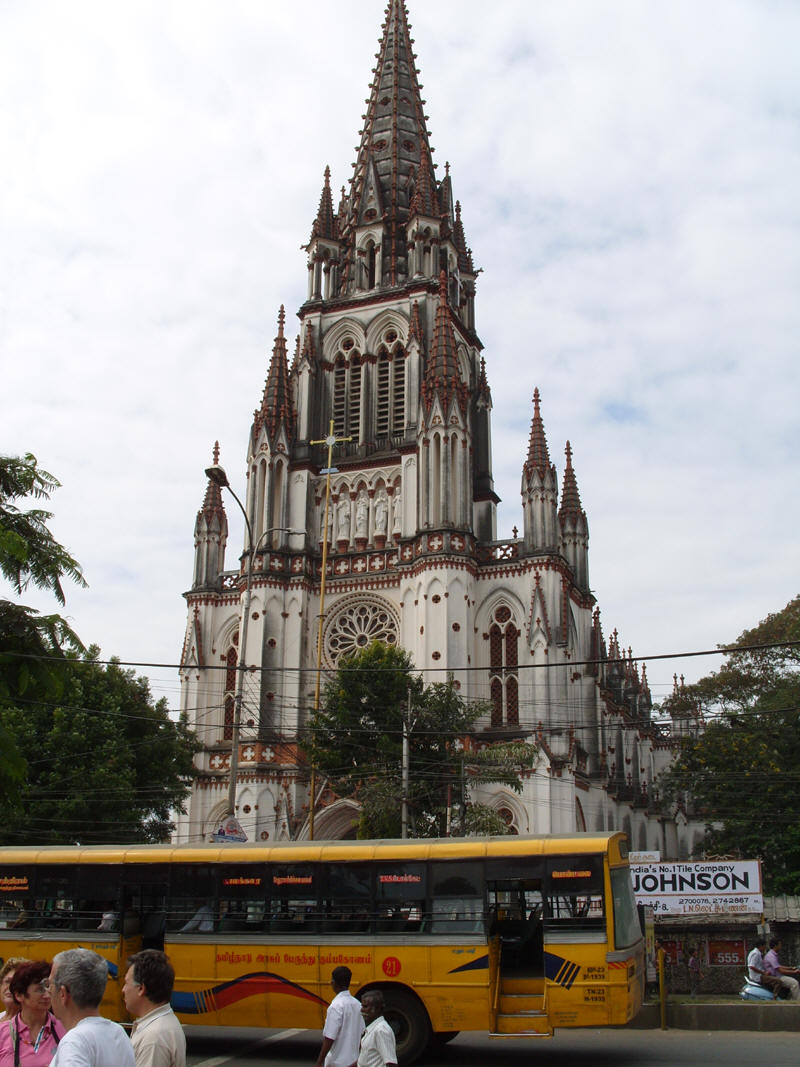 st.lourd church