The Airavatesvara temple is dedicated to

Lord Shiva

.

Shiva

is here known as Airavateshvara, because he was worshipped at this temple by

Airavata

, the white elephant of the king of the gods,

Indra

.

Legend has it that Airavata, while suffering from a change of colour curse from Sage Durvasa, had its colours restored by bathing in the sacred waters of this temple. This legend is commemorated by an image of Airavata with Indra seated in an inner shrine
.

[

Airavateshwarar temple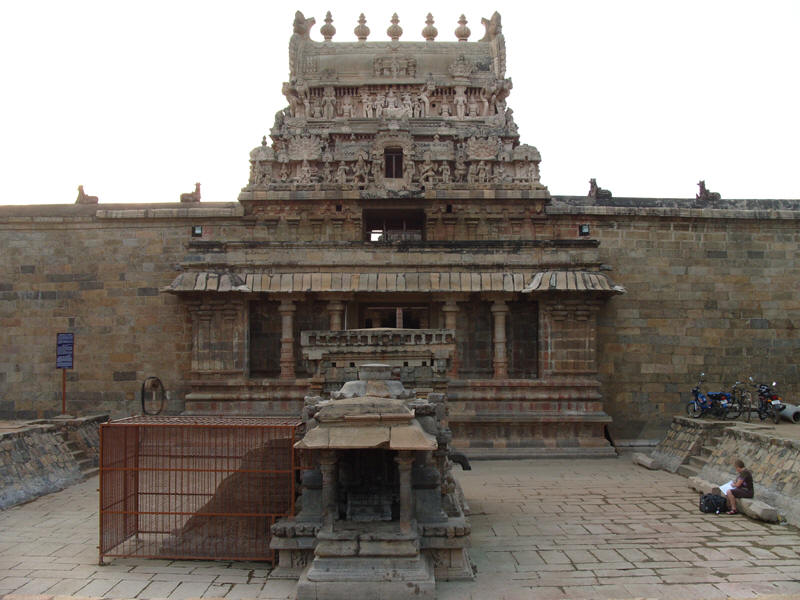 This temple is a storehouse of art and architecture. The

vimana is 85 feet high. The front mandapam itself is in the form of a huge chariot drawn by horses. The temple has some exquisite stone carvings. The main deity's consort Periya Nayaki Amman temple is situated adjacent to Airavateshwarar temple(in the bottom in this page).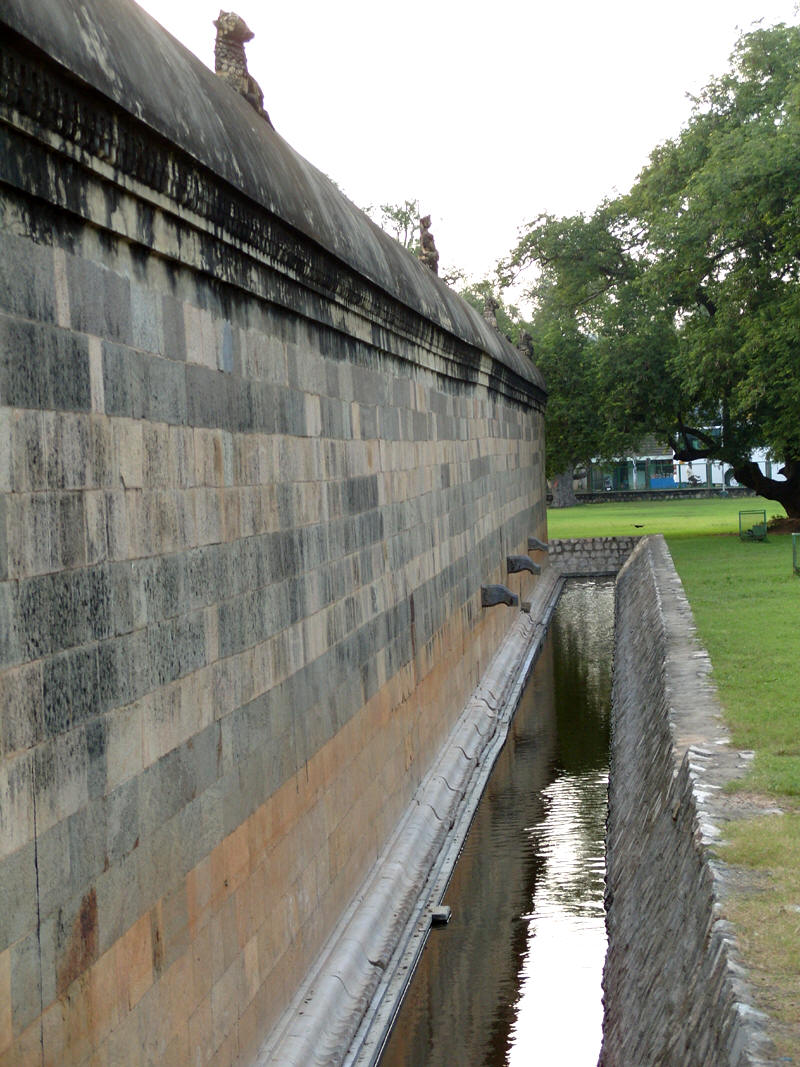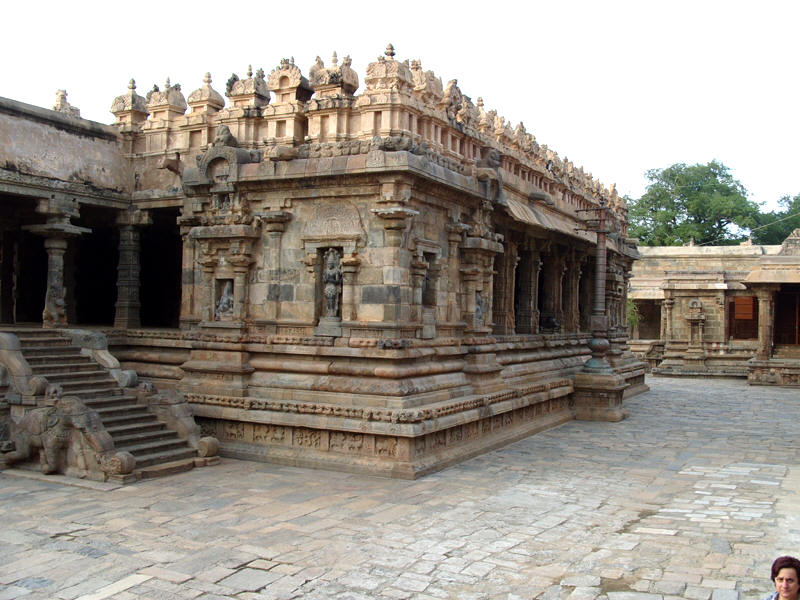 The Great Living Chola Temples. at Thanjavur, Gangaikonda Cholapuram and Darasuram were built by the Cholas between the 10th and 12th centuries CE and have a lot of similarities.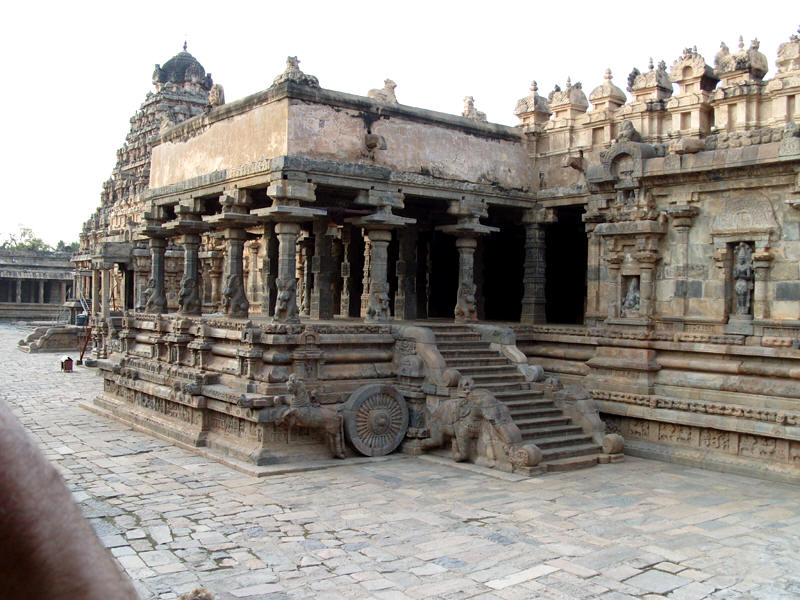 The legend is that Airavata, the white elephant of Indra, worshipped Lord Siva in this temple; so did also the King of Death, Yama. Tradition has it that the presiding deity Airavateswarar cured Yama himself (the God of Death) who was suffering under a Rishi's curse from a burning sensation all over the body. Yama took a bath in the sacred tank and was rid of the burning sensation. Since then the tank is known as Yamateertham. It gets its supply of fresh water from the river Kaveri and is 228 feet in width. Pilgrims make a point to bathe in the tank. In the recent past Raja Raja Chola and Karikala Chola worshipped the Siva Lingam in this temple.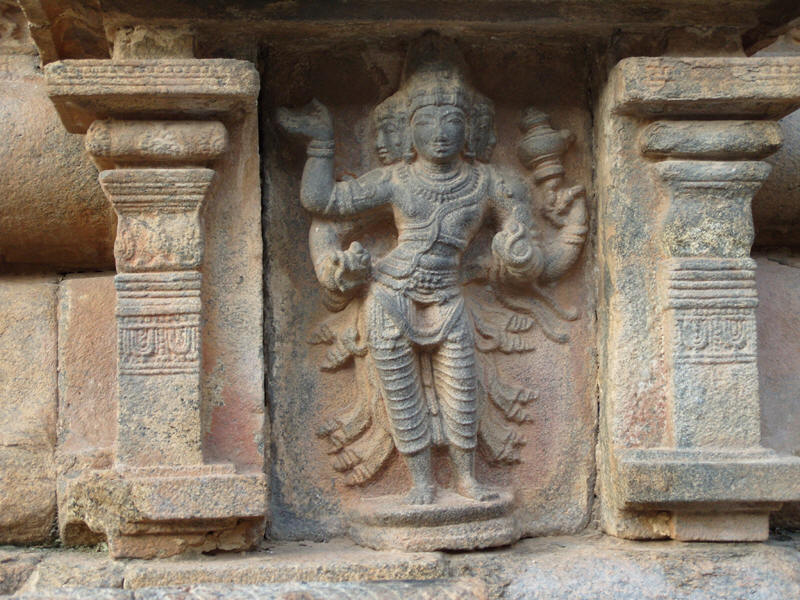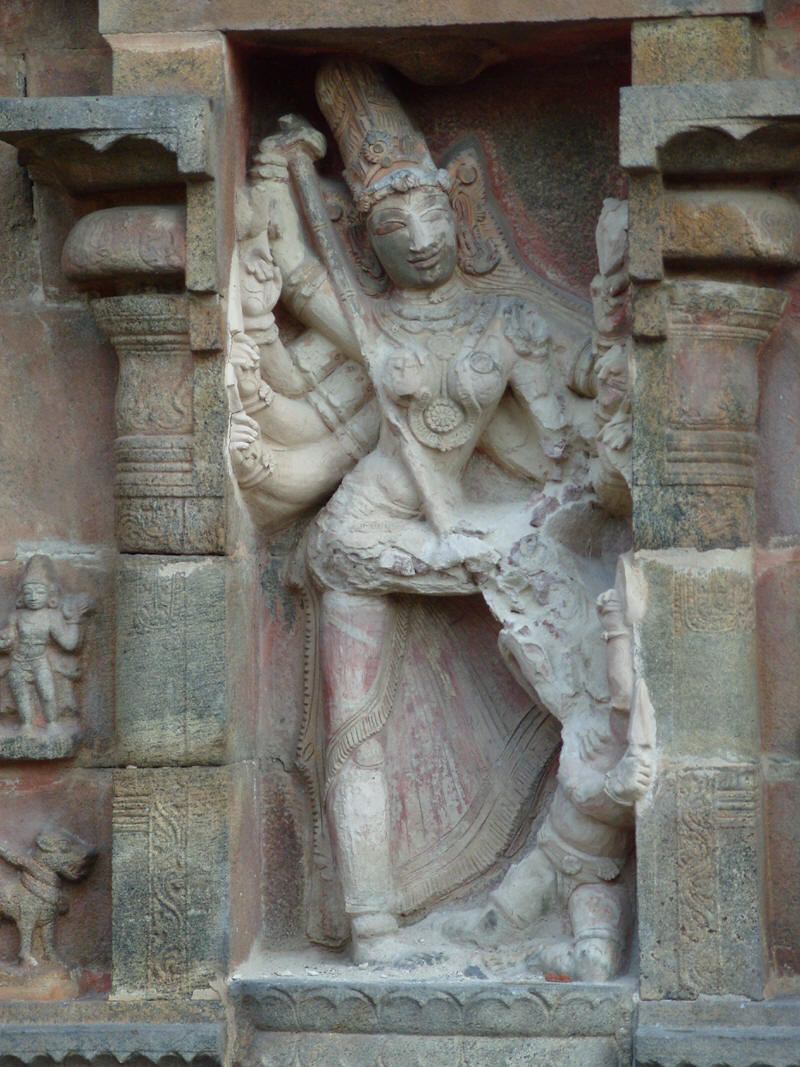 As Nataraja, Siva is made dancing on the demon of forgetfulness.Siva dances on the demon of ignorance. It is a vigorous dance, full of the joy of the spirit. This sculpture, high atop the temple, captures the grace as well as the agility of the dynamic figure. The legs eloquently express the rhythm of the dance.
In Indic belief, one's ignorance is the forgetting of the Truth that can so easily be found again within one.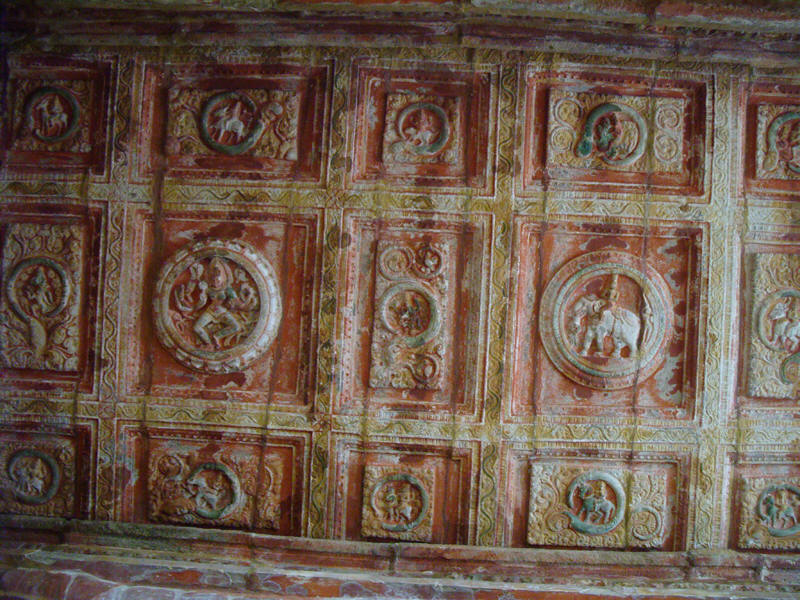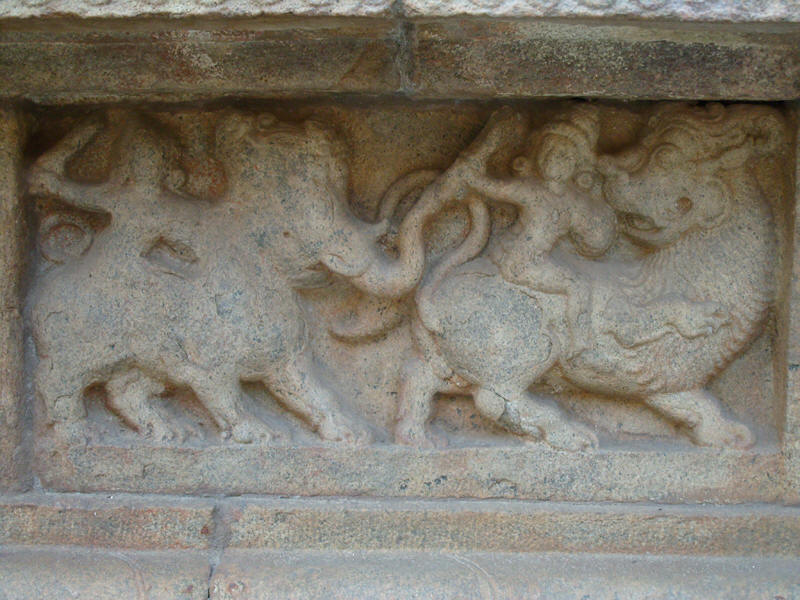 Shiva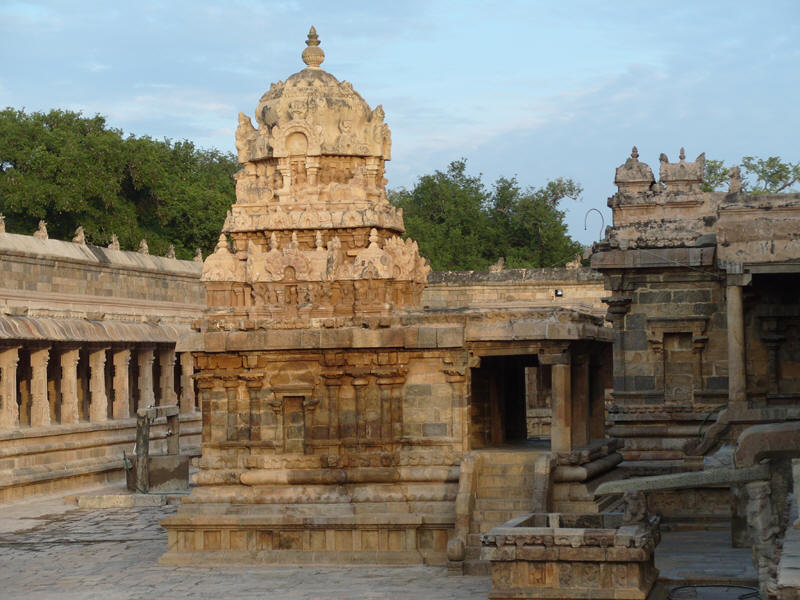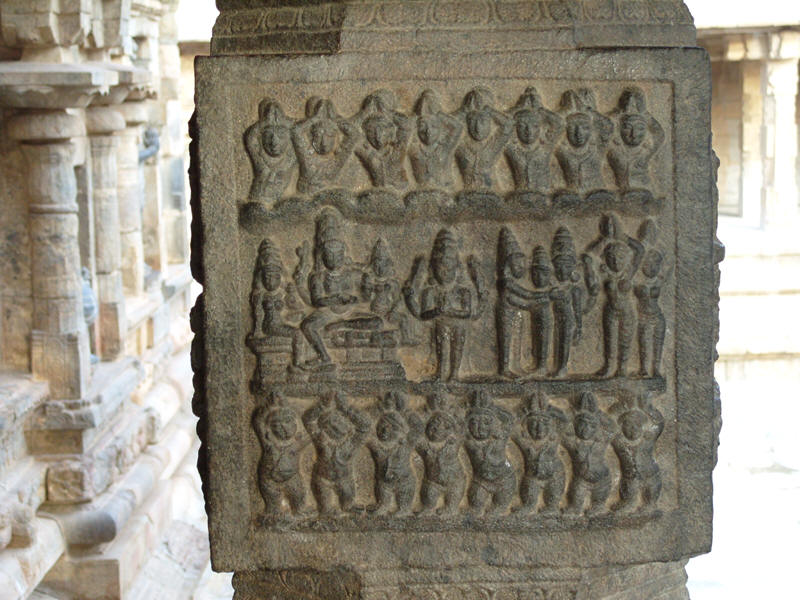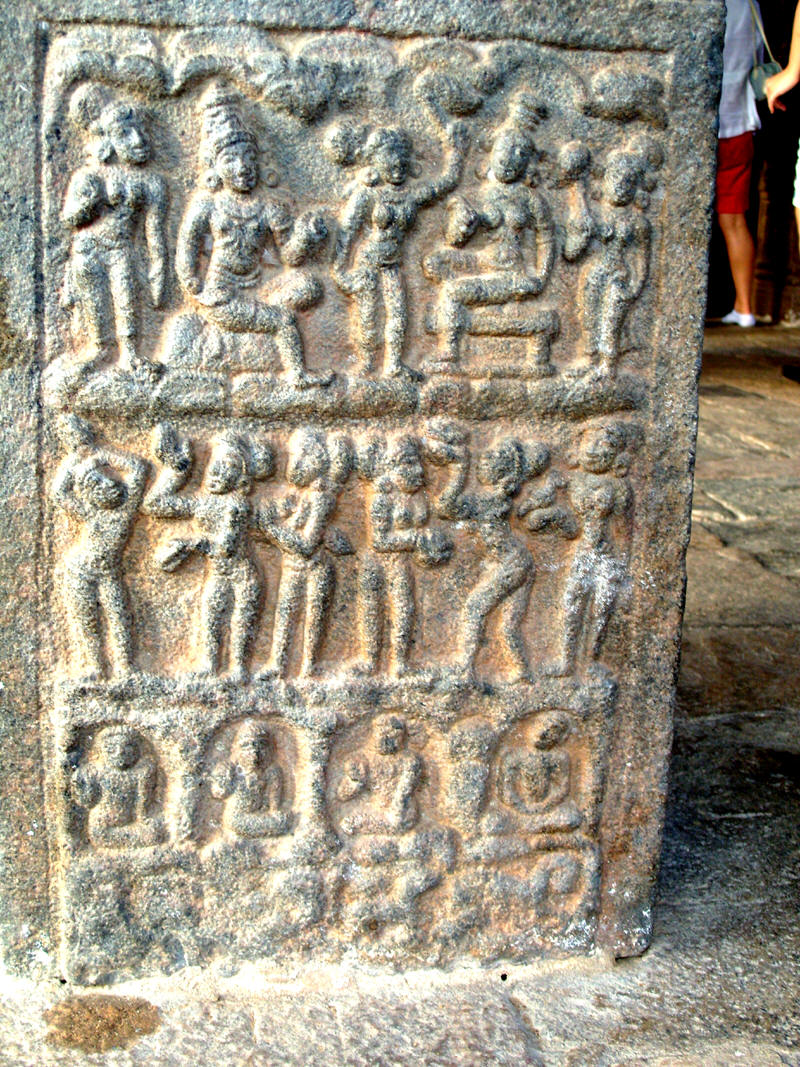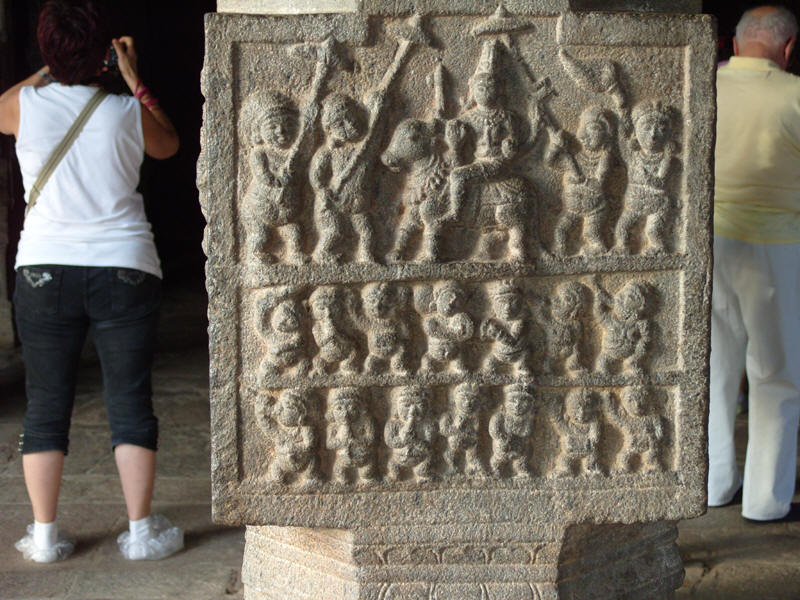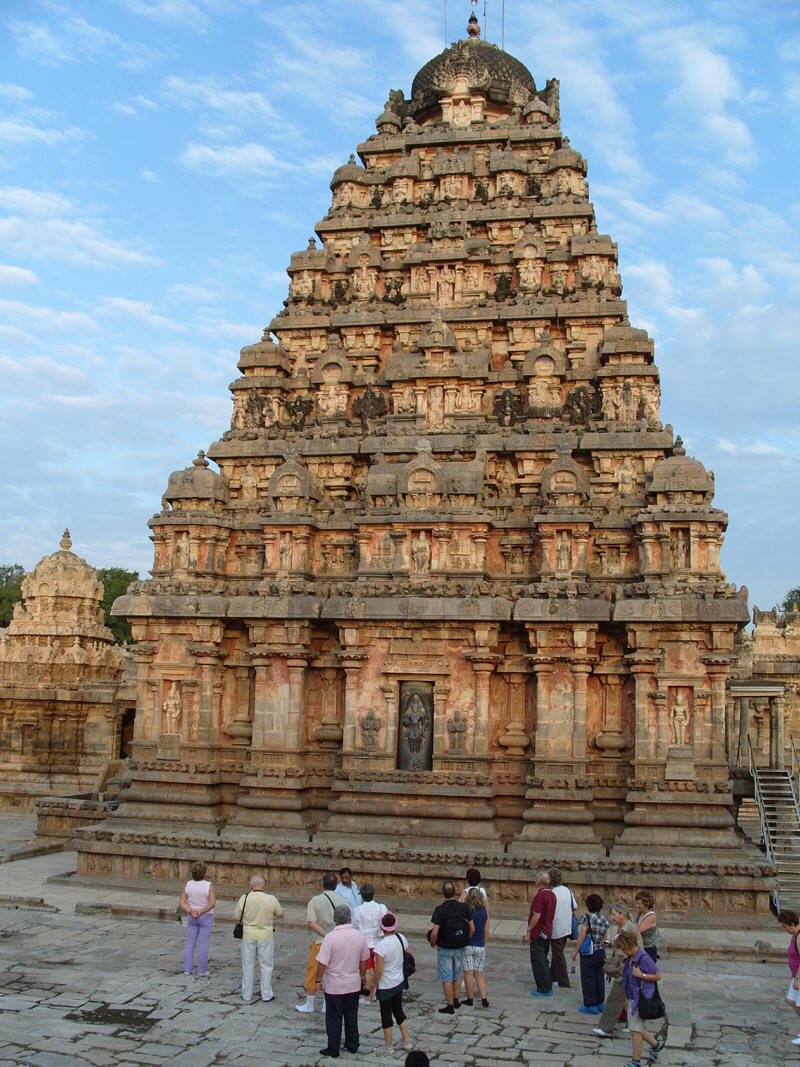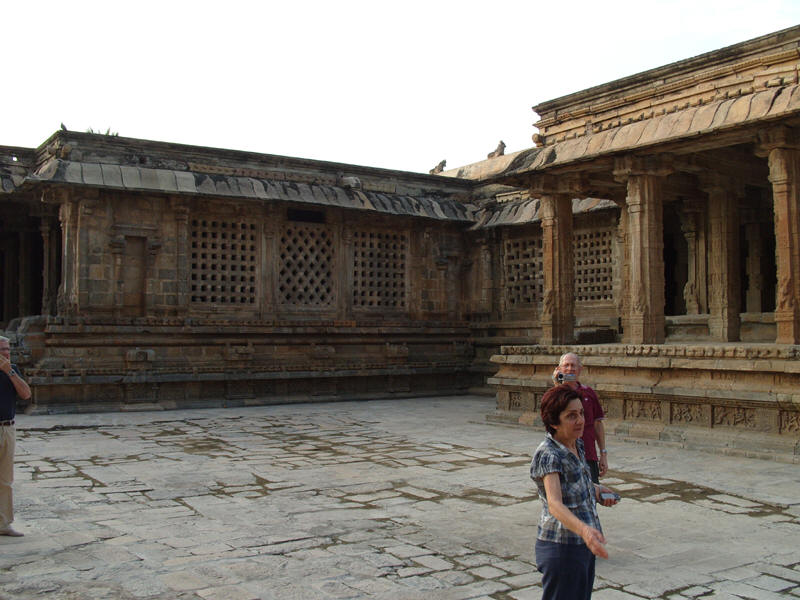 This is an other temple!the consort of shiva ,Periya Nayaki Amman temple