On friday 14thjan 2011we let pondicherry and we arrived to :
Chidambaram Temple
) is a
Hindu
temple dedicated to
Lord Shiva
located in the heart of the temple town of
Chidambaram
, 78 km south of Pondicherry and 60 km north of Karaikal in
Cuddalore District
, the east-central part of the
Tamil Nadu
state of southeastern
India
. The Sangam classics refer to Viduvelvidugu Perumtaccan, respected clan of traditional

Vishwakarmas, as being the chief architect of the temple renovation. There have been several renovations in its history, particularly during the days of Pallava/Chola emperors in ancient and pre-medieval periods.
In Hindu literature, Chidambaram is one of the five holiest Shiva temples, each representing one of the five natural elements; Chidambaram represents
akasha

(aether). The other four temples in this category are:

Thiruvanaikaval Jambukeswara

(water),

Kanchi Ekambareswara

(earth),

Thiruvannamalai Arunachaleswara

(fire) and

Kalahasti Nathar

(wind

).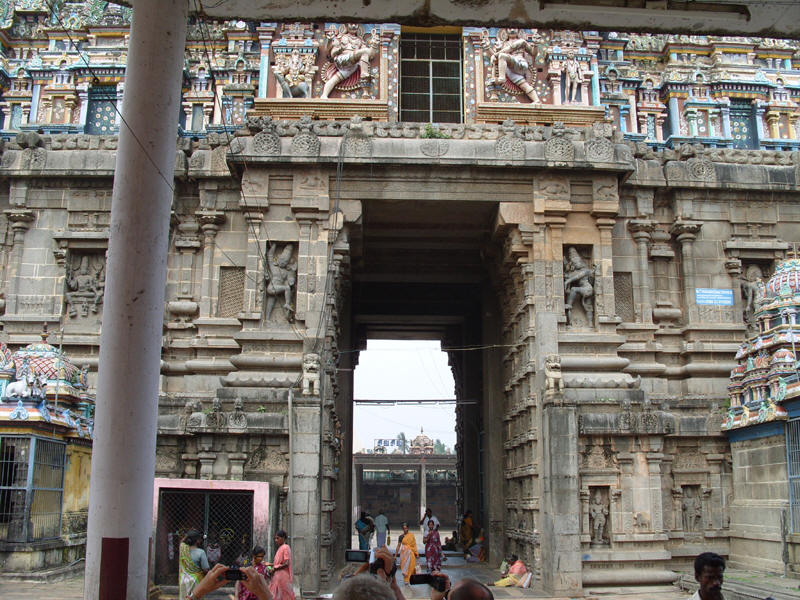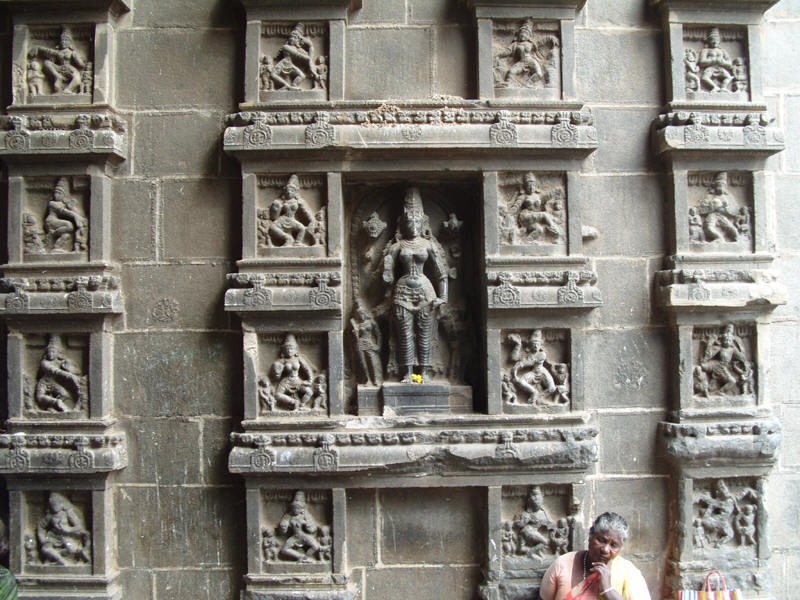 A unique feature of this temple is the bejeweled image of Nataraja. It depicts the Lord Shiva as the Lord of the dance Bharatanatyam and is one of the few temples where Shiva is represented by an anthropomorphic murthi rather than the classic, anionic Lingam. The Cosmic Dance of Lord Nataraja symbolises the motion of the universe as sustained by Lord Shiva. The temple has five courts.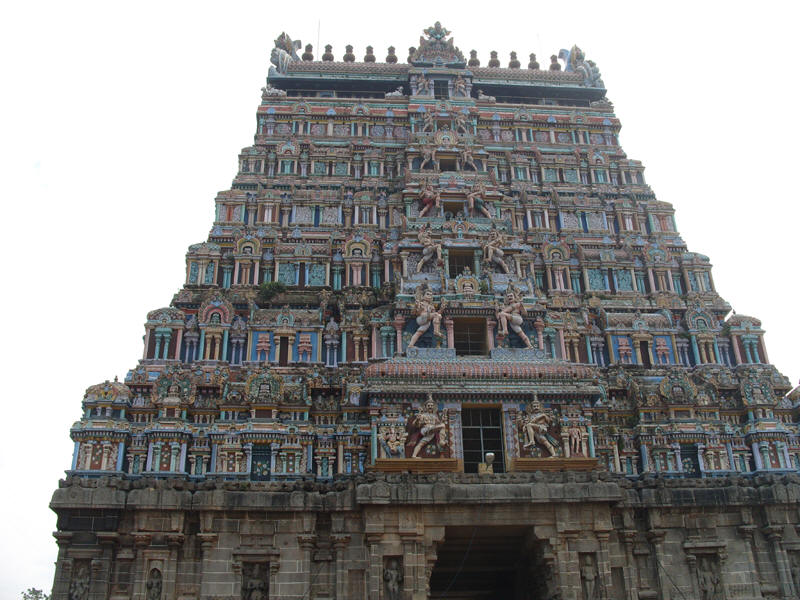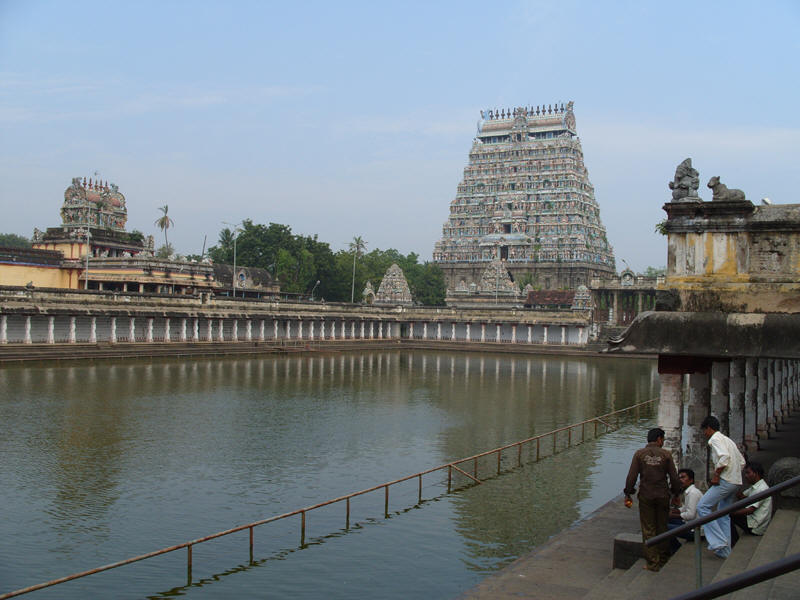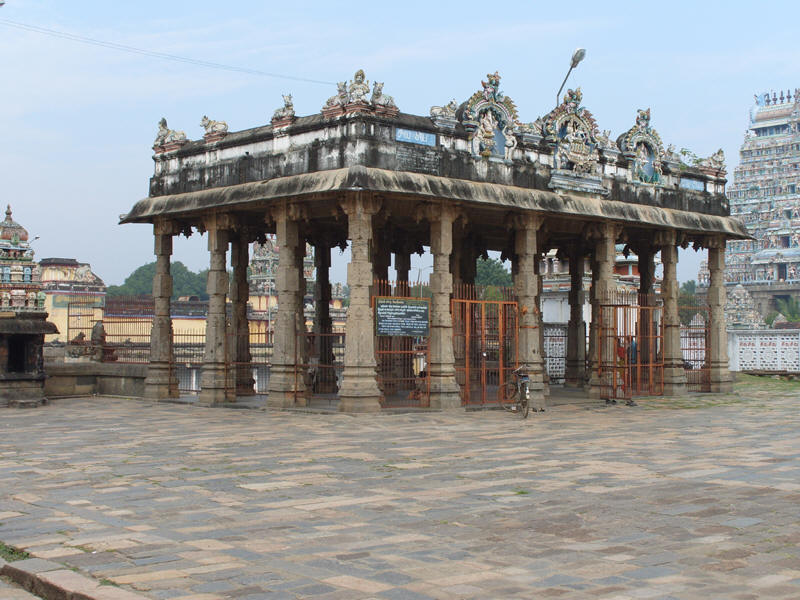 It is a temple complex spread over 40 acres (160,000 m2) in the heart of the city. It is an ancient and historic temple dedicated to Lord Shiva Nataraja and Lord Govindaraja Perumal.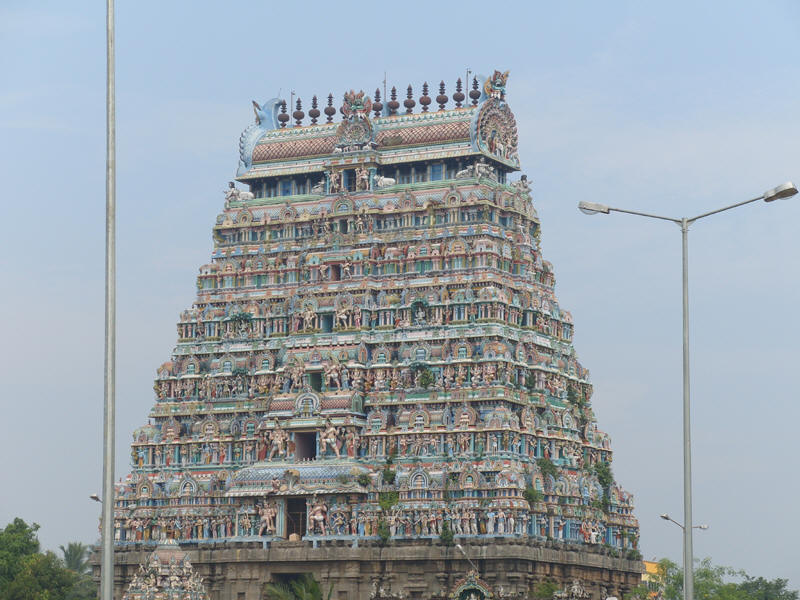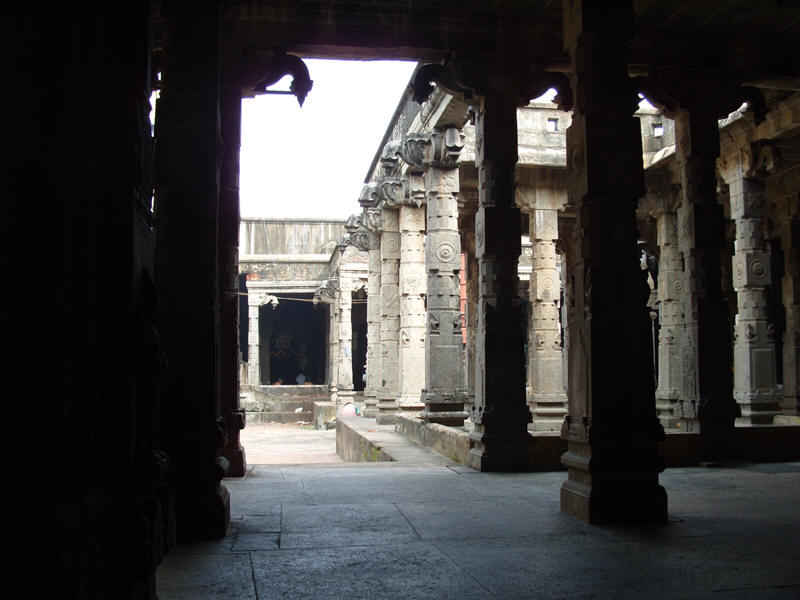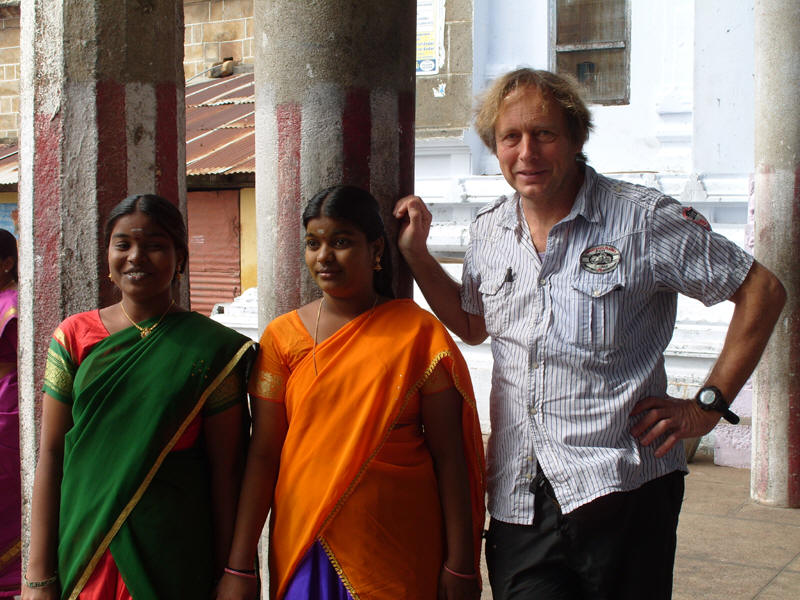 I thought to catch a souvenir of local place.....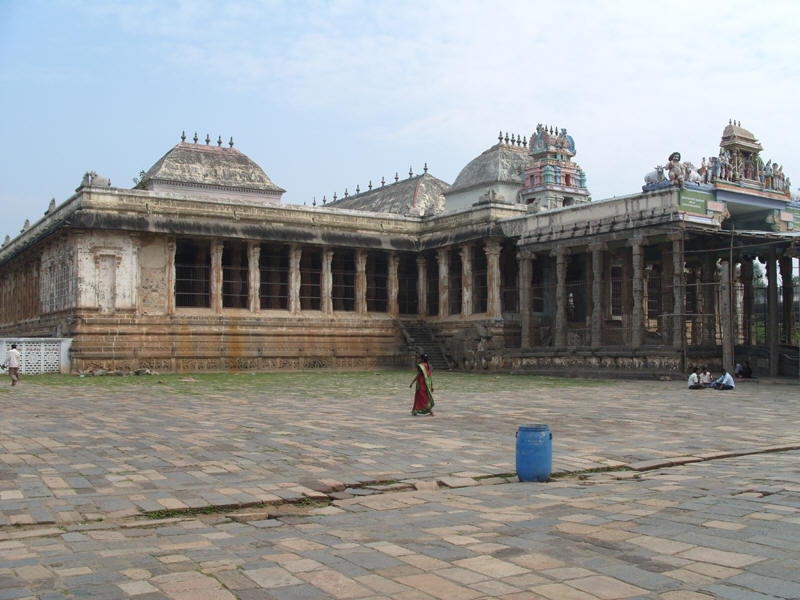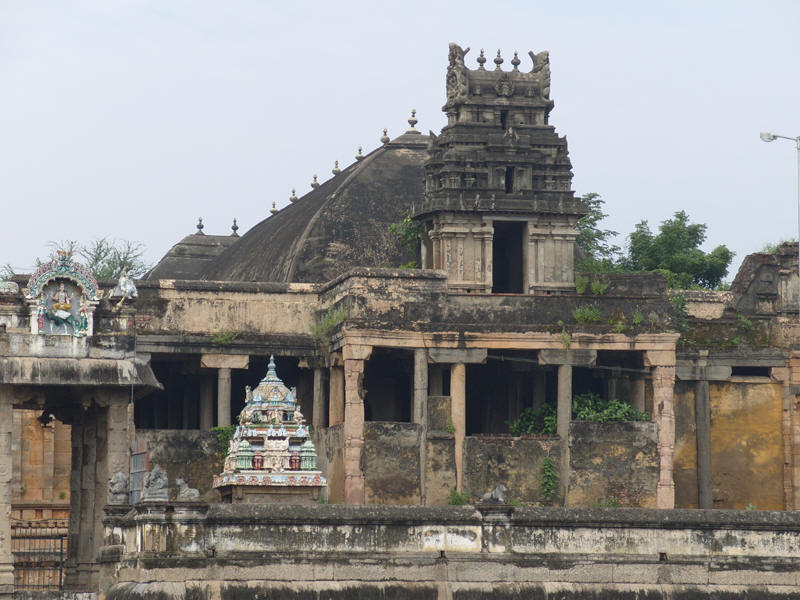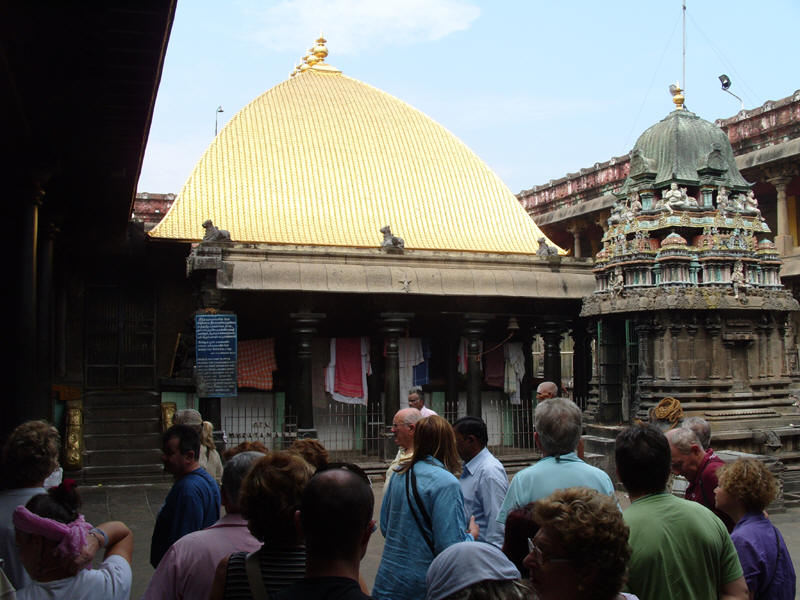 the gold centre of temple